Metamako Nominated for Most Disruptive Financial Sector Technology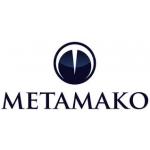 Metamako Nominated for Most Disruptive Financial Sector Technology
Metamako has been shortlisted in the 'Most Disruptive Financial Sector Technology' category at the FStech Awards 2016. Metamako is the leading specialist in deterministic network devices for the world's financial institutions.
"Being shortlisted in the 'Most Disruptive Financial Technology' category is fantastic news for Metamako," commented Dave Snowdon, founder and co-CTO at Metamako. "Determinism is critical for financial institutions and we are thrilled to see our solutions being included in such a prestigious list of financial technology providers. We work hard to bring our clients the real-world speed and functionality they desperately need to achieve their goals and stay ahead of the competition. We provide our clients with unprecedented determinism and ultra-low latency, which is a great achievement for us, and of enormous benefit for the trading community. R&D is the essence of what we do at Metamako and we are very excited to be working on developing our next generation technology, which will involve more functionality and greater flexibility."
Now in their 16th year, the FStech Awards recognise excellence and innovation in the field of information technology within the UK and EMEA financial services sector. Winning entries will come from financial services institutions and technology suppliers who are leading the way in such areas as systems integration, outsourcing compliance, data governance, mobile, online, social media and customer service.
The awards are independently judged and the winners will be announced at the FStech Awards Gala Dinner & Ceremony on 17 March 2016 at the London Marriott Hotel, Grosvenor Square.
Free Newsletter Sign-up