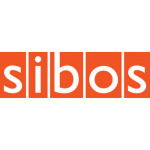 From Follower to Leader
Financial
,
Infrastructure
Why are innovative FinTech solutions taking off faster in the Asia-Pacific region than elsewhere and what does this tell us about the future of financial services, not just in this time zone but across the globe? This is the core focus of Thursday's Big Issue Debate, titled The Rise of Asia as a source of innovation, moderated by Oliver Kirby-Johnson, partner, advisory, KPMG.
Critical demand factors include the rise in wealth and mobility of Asia's burgeoning middle class, which is driving competition between both established financial service providers and newer technology-led firms to meet fast-evolving demand for coverage and risk appetite. Indeed, the combination of growing middle-class wealth, the insatiable appetite of Asia's millennials for technology-based interaction, and the ability of mobile-based services to provide finance to the previously unbanked means there is no shortage of demand.
Many of these needs play to the strengths of fintech solutions which use digital technology innovations to accurately assess and respond to customer behaviour, needs and risks, as well as informing tweaks to provider's business models. Indeed, in many Asian markets, 'super-apps' developed by leading technology firms have rapidly expanded into retail financial services, quickly taking up market share. In many cases, they are embedding payment capabilities into existing services, such as ordering entertainment and fast food; but they are also branching into investment services such as mutual funds and money market funds.
But financial institutions in the Asia-Pacific region and other emerging markets are also introducing innovative solutions faster than their peers in more developed markets. Some of them are partnering with technology firms – both start-up fintechs and the giants of Asia's e-commerce boom – to deliver niche services via digital means, such as fast, secure remittances along key migration corridors.
For all, Asia's defining characteristics – such as regulatory and market diversity as well as relative lack of legacy systems and infrastructure in some of the fast-growing economies – are seen as opportunities as much as challenges. This is because of the sheer range of needs that can be fulfilled across the region when fintech innovation is allied to financial service domain expertise, from streamlining the trade finance transaction flows in support of the supply chains that cross-cross the region, to data-driven consumer credit scoring models, to simplified post-trade processes in the securities markets.
These combinations and collaborations are fast becoming accepted practice across the Asia-Pacific region. In other markets, fintech and banks perhaps no longer view each other with mutual suspicion, but perhaps they still could learn from the experience of Asia's pioneers.
Find out more in the Plenary Room at 11am on Thursday, October 25 at 11am from our expert panel.
Free Newsletter Sign-up