YES Bank Goes For Payments Digitization For Nashik Smart City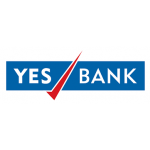 YES Bank Goes For Payments Digitization For Nashik Smart City
Today YES BANK, one of the largest Indian private sector banks, launched cashless payment solution for Nashik Smart City, in partnership with the Nashik Municipal Corporation (NMC) to aid the Government's dream of a less-cash economy.
The project was launched today by the Hon'ble Mayor - Smt. Ranjana Bhansi in the presence of Deputy Mayor - Shri Prathamesh Gite, Municipal Commissioner - Shri Abhishek Krishna, Leader of BJP - Shri Sambhaji Moruskar, Leader of Congress - Shri Shahu Khaire, Leader of NCP - Shri Gajanan Shelar, Leader of Shiv Sena - Shri Ajay Boraste and Leader of MNS - Shri Salim Shaikh.

As a part of this project, YES BANK has digitized the payments for the Govt. services (G2C) carried out at NMC's Citizen Facilitation Centres (CFC). These centres will be run by YES BANK's program partner EasyPay and automation will be carried out to ensure that all G2C service payments happen digitally as well as the service requests and subsequent delivery gets digitized. YES BANK will also roll out an Open loop 'RuPay' co-branded prepaid card along with the NMC and its Program Manager 'EasyPay' as a common city payment card for Nashik. 45 NMC services will be made available to the residents of Nashik through these CFCs as well as online. YES BANK has deployed manpower as well as POS terminals across CFCs for cashless payments. Initially, 16 CFCs are being launched which will be extended to additional 6 CFCs, totaling 22 CFCs within fifteen days of launch. These CFCs are currently being rolled out in a pilot mode, and will be expanded in future once the model is established. All applications received through these CFCs will be processed in an automated manner to ensure timely response to the residents.

In order to make the city truly cashless, YES BANK is also launching a unique mobile app for the retail merchants that allows for the payments to be made by the way of the registered mobile number of the resident, such that the merchants can now initiate a transaction for the card user through his mobile app and the transaction gets processed by the way of an OTP sent to the card user on his registered mobile number. This app will be made available for Android users through the app store once the cards are made available at the CFCs.

Commenting on the launch, Ritesh Pai, Senior President and Country Head, Digital Banking, YES BANK, said, "We are happy to partner with Nashik Municipal Corporation and EasyPay to offer enhanced convenience through digital payment solutions to the residents of Nashik Smart City. With this project, we re-affirm our commitment to the Government's initiative of propelling digital payments in India."

Commenting on the launch, Abhishek Krishna, Municipal Commissioner, Nashik Municipal Corporation, said, "We are happy to partner with YES BANK on the Nashik Smart City project for running the Citizen Facilitation Centres (CFCs) with a view to digitize the services provided through these centres. This is the first step towards making Nashik a truly digital economy, in line with the Government of India's Digital India and Smart City initiative."

The residents of Nashik can now make day to day payments for grocery, card payments, transport, fees, medical expenses and entertainment from a variety of payment options to choose from such as Card payments through POS, E-Commerce or mobile payments through QR code and mobile number. Through this project, YES BANK aims to bring in mobility to the fore front for delivery of G2C services and retail payments. With this solution, Nashik takes a giant stride towards digitising the payments within the city since all retail payments can now be channelled through this medium.

YES BANK will also be launching digital payment solutions for both Udaipur and Puducherry Smart City projects.
Free Newsletter Sign-up