Paymentwall To Provide Security of Online Payments in Sweden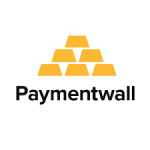 Paymentwall To Provide Security of Online Payments in Sweden
Now paymentwall is connected to all banks in Sweden, including Nordea Bank, SEB, Handelsbanken, and Swedbank, allowing every person with a bank account in Sweden to pay using online bank transfer.
"By providing a safe, and secure environment for online payments, bank transfers are now an essential option for any merchant looking to enter the Swedish market", explains Cameron Schryer, Payment Partnerships Manager at Paymentwall. "Users can pay directly from their preferred account and receive instant payment confirmation, without the need to enter sensitive credit or debit card details."
Swedish Bank Transfer Checkout Flow is as follows:
1. Select your bank.
2. Login to online banking.
3. Choose preferred account and confirm the transaction.
4. Products are delivered instantly.

Over 85% of Swedes have access to online banking and research done by Paymentwall shows that 35% of people in Sweden prefer to pay online using direct transfers. Complete coverage of all major banks in Sweden, along with instant payment confirmation and chargeback-free processing, allows merchants from all over the world to increase conversions and decrease chargeback rates from regular card payments by activating online banking for their customers.
Free Newsletter Sign-up