Mastercard UnionPay International and Visa Unveil Standardized Mobile QR Codes To Streamline E-Payments in Thailand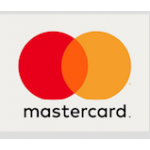 Mastercard UnionPay International and Visa Unveil Standardized Mobile QR Codes To Streamline E-Payments in Thailand
Recently, Visa, Mastercard, and UnionPay, the world's top payment solution providers have unveiled a standardized quick response code (QR) for payments in Thailand. This step enables the country's transition to a cashless society that is aligned with the Bank of Thailand's cashless agenda driven by innovation.
In order to pay, holders of MasterCard, Visa, or UnionPay can use a mobile application with a standardized QR code to scan merchant presented QR-code. This solution works on both smartphones and feature phones. Now, citizens of Thailand can enjoy more alternatives to pay electronically, without sacrificing security and convenience.
In addition, the standards are intended to be globally and with the right mobile application consumers will be able to use the same standard QR code to make payments everywhere the standards have been adopted.
Mr. Donald Ong, Country Manager, Thailand and Myanmar, Mastercard commented: "The launch of the Standardized QR Code signals exciting times for Thailand as consumers move quickly to adopt new payments technology. Our own research, for example, shows that 50% of young consumers across South East Asia would use the QR code straightaway, and we believe this reflects the demand in Thailand. This demand will grow further as the technology is rolled out at small shops across the country, and includes bill payments and cash on delivery as well. Developed in line with global standards, this QR code solution means Mastercard users have even more peace of mind, as well as extra convenience when paying for goods and services. This is yet another strong offering as Mastercard supports Thailand's evolution towards a cashless society."
Free Newsletter Sign-up