The Landmark Launch of a Unique Digital B2B Marketplace Puts Local Businesses on a Fast-track Towards Global Markets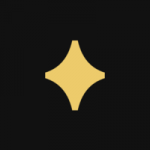 The Landmark Launch of a Unique Digital B2B Marketplace Puts Local Businesses on a Fast-track Towards Global Markets
The international B2B marketplace Tradalaxy has announced its landmark launch in Europe and Canada, introducing a host of sophisticated digital instruments for local businesses looking to go global. The platform emphasizes responsible business practices, sustainability, safety and smart business decisions powered by real data.
B2B transactions comprise the lion's share of global e-commerce, exceeding the value and size of B2C markets by a factor of six. It's a staggering 83.6% vs 13.7%, according to WTO's 2018 trade statistics. For many small and medium businesses, this makes B2B e-commerce the ideal pathway for growth and international expansion.
It's no surprise that new digital-age systems have become the answer to this obvious opportunity.
Tradalaxy is the new innovative solution for businesses looking to optimize and empower their export activities, as well as enter new markets abroad. Developed by an impressive team of experts in foreign trade, international procurement and commercial law from Europe, Canada and the US, the platform aims to create a new golden standard for the ease, security and profitability of small-to-medium scale commerce.
Alexander Yuditsky, CEO of Tradalaxy, envisions the platform as a unique one-stop solution with all the necessary instruments for local businesses to transcend borders. In his opinion, it's an easy step from "small or medium" to "international".
"We want to give local businesses the opportunity to become global with innovative e-commerce tools. Our task is to tell the world about the qualitative advantages of local products, as well as minimize the possible risks of international transactions", — he says.
The marketplace features technological sophistication, as its development involved experts from ProZorro, an award-winning public procurement system, endorsed by the EBRD, the World Bank, the Public Sector Awards in London, the Open Government Awards, C5 Accelerate and USA Institute of Peace.
Tradalaxy provides the tools for sellers to scale and expand their business by finding new buyers and clients, and even fine-tune their processes by managing details like delivery options, pricing and availability of goods. Buyers, on the other hand, are offered instruments for quality verification based on 600+ certifications, as well as protection from fraud and counterfeits. Secure and timely payments are (obviously) ensured on both sides.
Due to the focus on global reach, the platform's customer support is available 24/7, regardless of business hours and time zones.
True to the vision of an innovative e-commerce service, the company puts a lot of emphasis on a streamlined user experience and all of these features are integrated into a convenient digital interface.
No cutting-edge e-commerce service is complete without a data or analytics component. Tradalaxy's Trade Assistant performs that exact function. In essence, this is an easy tool to figure out your export/import strategy, find partners that are appropriate to your business goals and leverage free trade agreements to save on import duties.
The last (but definitely not least) aspect of the marketplace is the philosophy of sustainability and social responsibility behind it. Tradalaxy takes a hard stance on protecting universal human rights, animal rights and promoting ethical business practices. Products tested on animals are outright banned on the platform. Businesses owned by women, refugees and internally displaced people, as well as sustainable businesses, receive special status in the marketplace: information about their founders is available to customers, and their products are displayed at the top of the search results.
The business model of the system is designed to be as accessible as possible: all the services necessary for finding partners and conducting transactions are free. Optional paid functions will appear on the platform in the future. These may include: advertising goods (supported by detailed statistics) and a procurement module for conducting competitive tenders.
Tradalaxy's initial launch locations include Canada, France and Ukraine. By the end of 2019, the platform will operate in the remaining EU countries, Turkey, Israel, as well as the countries of the Trans-Pacific Partnership.
Free Newsletter Sign-up