Diasoft Positioned As A Leader In IDC Worldwide Core Banking Marketscape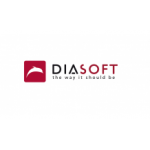 Diasoft Positioned As A Leader In IDC Worldwide Core Banking Marketscape
Diasoft, a global provider of cutting-edge software solutions for the financial industry, announced today that IDC has positioned Diasoft as a leader in its 2015 Worldwide Core Banking MarketScape.
IDC Financial Insights Worldwide Core Banking MarketScape provides assessment of global core banking solutions in terms of how the major vendors compare with each other and what criteria are most important for financial institutions to consider when making core banking investment decisions. IDC analysts base individual vendor scores, and ultimately vendor positions within the IDC MarketScape, on detailed surveys and interviews with the vendors, publicly available information, and end-user experiences in an effort to provide an accurate and consistent assessment of each vendor's characteristics, behavior, and capability. Significantly, using the IDC MarketScape model, IDC Financial Insights compared 19 core banking solutions in the global marketplace.
"More and more banks are committing to transformational IT initiatives that will take them into tomorrow's world of financial services. This IDC MarketScape is a timely analysis of the broad scope of vendors and solutions, guiding banks through the landscape of traditional and new providers that can help with that transformation", - notes Andrei Charniauski, Research Manager for European Banking at IDC Financial Insights.
This year Diasoft has been ranked as "leader" in IDC Worldwide Core Banking MarketScape 2015 for its FLEXTERA solution based on the system capabilities and its go-to-market and business strategies. One more offering of the company – a previous generation core banking system Diasoft FA# - was named a major player of this MarketScape.
FLEXTERA is an innovative component-based financial solution for front-to-back automation of retail, corporate and universal banking, treasury and capital market operations, and insurance business. The solution is built on the JavaEE technology in full compliance with SOA principles. Being process-driven and meeting the highest demands for flexibility, scalability, performance and reliability, FLEXTERA has become a perfect choice for both mature and emerging markets seeking for a new platform to support their dynamic business development or willing to renovate the existing legacy solutions. The solution easily copes with business volumes of the world's largest financial institutions, supports such emerging technologies as cloud computing and SaaS, and can be flexibly customized to meet individual non-standard requirements of the most innovative banks.
Diasoft FA# is a comprehensive modular software solution for the automation of all banking, insurance and capital markets operations. The product allows creating a consolidated information environment of a financial institution and can be quickly deployed to support the business of SME and start-up companies. The solution is based on real workflows of financial organizations and is built on the principles of the SOA and component-based architecture.
"Diasoft FLEXTERA meets all modern requirements for a best-in-class core banking system", - says Andrei Charniauski, research manager for European Banking at IDC Financial Insights. "FLEXTERA's SOA-based architecture was favorably appraised by its reference customers, who also lauded the company's responsiveness on regulatory compliance and customization. The company's clear vision for product and business growth, along with its focus on functionality and customer service, offer strong potential for international expansion."
Diasoft thoroughly analyzes the customer's business needs and IT requirements in order to develop the most cost effective IT strategy and implementation plan. We help financial institutions detect and eliminate causes of low performance of the implemented software solutions and generate a plan for the further IT development. Deploying the required solution, we provide its necessary customization, integration with existing software, and testing.
The company makes sustained investments in R&D, infrastructure and alliance building, leveraging its local and international expertise and product development capabilities, to ensure further development of its solutions in accordance with the market requirements.
"IDC is one of the most respected technology analyst firms globally, and we are very proud to be recognized as a leader of global core banking market", - stated Andrey Kalinichev, Head of Architecture Department, Diasoft. "We believe that Diasoft has been positioned among the world`s leading providers of core banking systems based on technological features of FLEXTERA that help to address global transformational initiatives while meeting all of the market challenges".
"We are very proud for being recognized by IDC – leading analytical company with more than 50 years of experience within the market", - comments Alexander Glazkov, CEO, Diasoft. " It is especially important that Diasoft core banking systems not only meet evaluation criteria of IDC, moreover, they respond to the high-level demands of our customers, who provided a positive feedback accessing features and functionality of our solutions and have highlighted our responsiveness on regulatory compliance and customization opportunities of Diasoft solutions".
Free Newsletter Sign-up