Diasoft is granted the Silver status in the HITACHI TrueNorth Channel Partner program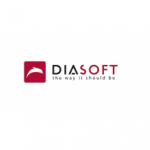 Diasoft is granted the Silver status in the HITACHI TrueNorth Channel Partner program
Diasoft, a leading financial software vendor, increased the status of its partnership with Hitachi Data Systems GmbH (HDS) to Silver. This status was granted to Diasoft after a 6-month auditing completed by HDS.
The HITACHI TrueNorth Channel Partner program allows its members to get access to HDS's strategic partner resources, including the right to use the facilities of the company's authorized center.
Diasoft's Competency center has been using HDS's hardware complex for more than a year. This complex comprises HDS's high-end equipment that is used for testing and customization of Diasoft's software solutions.
The specialists of the Competency center work on improvement of the quality and increase of the performance of Diasoft's solutions run on HDS's hardware and collaborate with the Partner's technical experts, leveraging their individual skills and contributing to the development of the company's expertise.
The company has built strong expertise in HDS's hardware used to successfully design and implement projects for Diasoft's customer.
Today, Diasoft is ready to demonstrate in its own premises the full range of products and technologies provided by Hitachi Data Systems GmbH; provide quality consultancy services on the use of HDS's hardware for running Diasoft applications; and ensure high quality management of customer projects realized with the use of this equipment.
Free Newsletter Sign-up