AcadiaSoft Hub Named "OTC Infrastructure Service of the Year" by Risk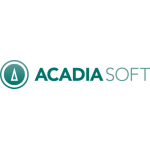 AcadiaSoft Hub Named "OTC Infrastructure Service of the Year" by Risk
Derivatives and OTC Derivatives
,
Risk Management
,
Infrastructure
AcadiaSoft, Inc. has received Risk's 2017 "OTC Infrastructure Service of the Year" Award for its AcadiaSoft Hub. The annual awards are the longest-running awards program for firms in the derivatives and risk management industry. The awards presentation was hosted in London on January 25.
"This recognition is a tribute to the hard work and ingenuity of the AcadiaSoft team and community," said Chris Walsh, Chief Executive Officer of AcadiaSoft. "Our objective with the Hub was to implement a single system that effectively addressed the new margining regime for OTC derivatives. We are grateful to our partners in the industry and proud to be honored by Risk."
The AcadiaSoft Hub provides the non-cleared OTC derivatives market with a central platform that integrates margin calculation, disputes management, reconciliation and risk management. It is the only industry-wide solution that directly addressed the initial margin requirements that went into effect in the U.S. and Japan on September 1, 2016. AcadiaSoft is now working with its partners, preparing to handle the volume increases expected when thousands of additional firms across the globe become subject to variation and initial margin regulations between March and September of this year.
Free Newsletter Sign-up