Teradata Introduces the Most Powerful Analytic Solution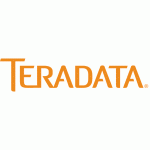 Teradata Introduces the Most Powerful Analytic Solution
Teradata the big data analytics and marketing applications company, continues to radically improve the way customer behaviours are understood and managed to produce more meaningful and profitable outcomes. Today, Teradata is introducing the most powerful analytic solution in its class, which outperforms the currently used customer satisfaction measurement approach. For years, Net Promoter Score (NPS) has been the predominant tool for customer "likelihood to recommend" metrics. However, that is about to change with the introduction of the Customer Satisfaction Index (CSI) Analytic Solution from Teradata.
In recent engagements across industries, the Teradata CSI Analytic Solution has demonstrated its effectiveness to authentically track, integrate and analyse the underlying behavioural experiences that represent a customer journey. The CSI Analytic Solution identifies triggers and instances pertaining to negative, positive or neutral customer experiences. Multi-genre advanced analytics, with the expert, surgical fusing of path, pattern, sentiment and behaviour clustering analysis, results in data-driven illumination into the catalysts of customer satisfaction.
With knowledge that reflects the full scope and diversity of a customer's experience across channels, processes and touchpoints, marketers have an actionable, panoramic view unique to each customer's experience with an organisation. Using this solution, companies can better understand and influence the behaviour of customers and thereby raise customer satisfaction and business performance.
"This is what the future of customer analytics looks like. For years, advanced analytics has been the elite domain of data scientists and programmers. Teradata has continued to focus on democratising analytics, and Teradata's CSI Analytic Solution today serves as a smart solution for a new world in which general business users have fingertip-fast analytical tools for near-real time customer experience management," said Robin Bloor, Founder and Chief Analyst, Bloor Group. "Teradata is again creating repeatable analytic solution templates which leverage intellectual property from previous implementations – with consulting services, program logic, schema, visualisation and smart interfaces. This approach accelerates time to value."
Teradata's CSI Analytic Solution is user friendly, delivered by Teradata consultants who will develop models and a tailored analytic workflow within a few weeks of engagement. The solution operationalises analytic insights with template modification, and applies algorithms that can be run by any business user without any advanced programming expertise or even SQL knowledge.
"CMOs and line of business managers alike have an opportunity to empower and transform their organisations by introducing Teradata's radically new approach to customer analytics," said Randy Lea, vice president, Business Analytics and Consulting, Teradata. "Teradata's CSI Analytic Solution is integral to customer journey analytics and essential for companies looking to reduce churn and improve loyalty. This dynamic approach can be run daily—or more frequently—to get an accurate picture of customer satisfaction across all touch points."
The CSI Analytic Solution from Teradata is available immediately and can run on Teradata Aster Analytics on Hadoop, on-premises, and cloud platforms.
Free Newsletter Sign-up