Kneip appoints Calum Muskett as Chief Commercial Officer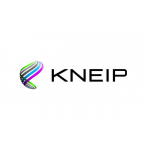 Kneip appoints Calum Muskett as Chief Commercial Officer
Kneip, the global leader in fund data management, is today announcing that it has appointed Calum Muskett as the company's Chief Commercial Officer.
Muskett joins from ICIS, a RELX PLC Company, where he achieved worldwide success in delivering considerable revenue and profit growth, building valuable commercial partnerships and creating new channel strategies. Prior to this, Muskett worked with various leading financial business intelligence and information providers, including Morningstar, FactSet and Reuters.
Based in Kneip's London office, Calum will lead the company's commercial engagement – focusing on sales, commercial and marketing activities on a global scale.
Commenting on his appointment, Calum Muskett, Chief Commercial Officer of Kneip, says "I'm very excited to be joining the Kneip team. The company has a fantastic reputation as the leader in fund data management working with some of the world's largest financial institutions. I'm looking forward to helping our clients in their digital journey and using my previous experience to take our proposition even further outside of the European market."
Fund and asset managers use the Kneip platform to deliver the most accurate data possible, more quickly than ever before, to their investors. Kneip efficiently collects, cleans and disseminates enormous quantities of data every second of every day, ensuring investors stay in the know, and fund managers stay compliant.
Neil Ward, Chief Executive Officer of Kneip, says, "We are delighted to be welcoming Calum to our Executive Leadership Team as Chief Commercial Officer. He brings with him a wealth of incredible industry and global experience that we know will be invaluable as we look to realise our ambitions across EMEA and APAC. I'm looking forward to working with Calum in this new chapter of Kneip's growth."
Free Newsletter Sign-up