IHS Markit and MSCI Establish ESG Index Collaboration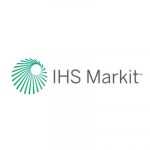 IHS Markit and MSCI Establish ESG Index Collaboration
IHS Markit, a world leader in critical information, analytics and solutions, today announced a collaboration with MSCI that enables MSCI's Environmental Social and Governance (ESG) rating and research data to be applied in the broad range of fixed income and credit indices from IHS Markit.
"Investors have a growing appetite for exposure to ESG funds, creating a need for indices that integrate these principles while accurately representing the underlying market and continuing to deliver strong returns," said Sophia Dancygier, head of Indices at IHS Markit. "In recognizing the importance of sustainable investing and following the successful launch of our Global Carbon Index, we are excited to collaborate with MSCI as we expand our ESG coverage in iBoxx and iTraxx indices."
"As investors continue to evaluate opportunities to incorporate ESG considerations into their portfolios, we are pleased to be working with IHS Markit to apply MSCI's ESG ratings and research data to their suite of fixed income and credit indices," said Eric Moen, head of ESG Products for MSCI ESG Research. "MSCI ESG Research covers 650,000 equity and fixed income securities globally, which provides quality insights into ESG risks and opportunities within multi-asset class portfolios."
As a first phase of the collaboration, IHS Markit has launched sustainability-focused iBoxx MSCI short maturity corporate bond indices in three currencies (EUR, USD, GBP). The new iBoxx MSCI ESG indices exclude issuers in business lines or activities defined by MSCI ESG business involvement screens. Inclusion in the indices is also restricted to issuers with MSCI ESG ratings of BBB and above, and those in compliance with the United Nations Global Compact principles, which demonstrates a quantified commitment to ESG standards in operations, products and services.

IHS Markit administers more than 25,000 benchmark, economic and tradable indices across assets and more than $135 billion in AUM are held by ETFs referencing IHS Markit indices. The firm's growing set of solutions for sustainable investing include its indices, Environmental Registry, ESG Reporting platform, OPIS Carbon Market Report, national carbon policies database and industry standard methodologies for greenhouse gas accounting and disclosures.
For more information on the new sustainability-focused indices – named Markit MSCI ESG iBoxx USD Liquid Investment Grade Ultrashort Index, Markit MSCI ESG iBoxx EUR Liquid Investment Grade Ultrashort Index and Markit MSCI ESG iBoxx GBP Liquid Investment Grade Ultrashort Index – visit the iBoxx documentation website.
Free Newsletter Sign-up