Broadridge Upgrades its Managed Data Service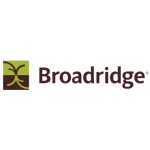 Broadridge Upgrades its Managed Data Service
Broadridge enhanced its Managed Data Service offering with the addition of several professionals with extensive experience in data management software.
Robert Revesz has been named Senior Director, with a focus on reference data client services and implementations. He joins Nathan Wolaver, Michael Sunwoo and Tim Versteeg, all of whom have joined the firm recently from Asset Control and are focused on strengthening the Managed Data Service solution. Revesz will be instrumental in helping to deliver the enterprise benefits of a managed reference data service across Broadridge's global client base. He is based in New York.
"Banks have started to better understand the expense of data infrastructure and the cost of poor data quality across the enterprise, which makes the economics of a managed data service quite compelling," said Bennett Egeth, president of Broadridge Investment Management, Reference Data and Risk Solutions. "Broadridge has the technology solutions and Managed Service experience to help firms drive down cost, deliver enhanced service levels and demonstrate significant improvements in data quality."
The Managed Data Service combines technology and human capital in a flexible delivery model, and is a logical extension of Broadridge's Post-Trade Managed Service offering, which currently serves 28 clients. The Managed Data Service helps firms significantly improve enterprise reference data quality and decrease technology and operational cost of ownership on a single, customizable, multi-tenant platform. The offering enables clients to leverage significant scale and cost efficiencies to gain competitive differentiation, under a mature and proven governance model.
Revesz spent the last 15 years at Asset Control, most recently as Vice President, services director, Americas. He brings extensive expertise around complicated data management projects and a strong track record of successful implementations. He has deep knowledge of the industry and its integration challenges and solutions on a global scale.
"We're growing our Managed Data Service team at a critical time for banks, broker-dealers and asset managers as they look to mutualize their reference data capabilities and re-orient to a managed service model," said Charlie Marchesani, president, Global Technology and Operations at Broadridge.
"The managed data model provides compelling value to large banks and asset managers based on the opportunity to mutualize capabilities and best practices across firms to bring significant scale and efficiencies."
Broadridge was recognized recently for "Best Managed Service for Reference Data" at the 2015 Inside Reference Data Awards for the third consecutive year
Free Newsletter Sign-up