TIBCO Celebrates Mercedes-AMG Petronas Motorsport Driver Lewis Hamilton's Sixth FIA Formula One World Drivers' Championship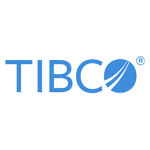 TIBCO Celebrates Mercedes-AMG Petronas Motorsport Driver Lewis Hamilton's Sixth FIA Formula One World Drivers' Championship
TIBCO Software Inc., a global leader in integration, API management, and analytics, congratulates Mercedes-AMG Petronas Motorsport driver Lewis Hamilton on winning the 2019 FIA Formula One™ World Drivers' Championship* at the United States Grand Prix. With this win, Hamilton secured his sixth Formula One title, making him only the second driver in the sport's history to win six world championships.
"By striving for excellence and a winning combination of innovation and partnership, the team has embraced the highly data-driven culture required for championship-winning performances," said Michael O'Connell, chief analytics officer, TIBCO. "Following the team securing its sixth consecutive FIA Formula One World Constructors' Championship, it is with great pleasure that we also extend our congratulations to Lewis Hamilton, as he becomes world champion again."
TIBCO's data and analytics solutions have been central in helping deliver optimal performance across all aspects of the team. Both on and off the track, Mercedes-AMG Petronas Motorsport is empowered to continuously evolve and innovate. By enabling faster decisions driven by analytics and data science, the TIBCO® Connected Intelligence platform allows the team to deliver a car and a race strategy optimised for the demands of each unique circuit.
In Formula One, conditions can change in the blink of an eye, so it's crucial to make sense of the 500 gigabytes of complex live and historical data by quickly accessing and filtering it to make critical decisions in real time. TIBCO's robust solutions give organisations like Mercedes-AMG Petronas Motorsport the ability to close the gap between themselves and their competitors, whether that be on the race track or by delivering better-connected products, enhanced customer experiences, and optimised operations.
"As a team, we see data as one of our most powerful assets; indeed, it has become our common language for collaboration. We recognise that effective use of this asset is enabling us to establish the best theoretical configuration and race strategy," said Toto Wolff, team principal, and chief executive officer, Mercedes-AMG Petronas Motorsport. "Championships are won by a vast team, both on and off the track, and through partnering with industry-leading technology companies. Together, we will continue to push performance boundaries."
Free Newsletter Sign-up