Selling Power assigned SunGard the first position on the "50 Best Companies to Sell For" List.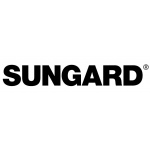 Selling Power assigned SunGard the first position on the "50 Best Companies to Sell For" List.
SunGard, one of the world's leading software and technology services companies, has ranked first on the Selling Power 50 Best Companies to Sell For list. Each year, the corporate research team at Selling Power magazine assembles and publishes its list of the 50 Best Companies to Sell For. The list has appeared in the magazine for 14 consecutive years and SunGard was ranked No. 1 on the list in 2013 and 2014, tying with Heartland Payment Systems this year.
Participating companies were evaluated on customer growth and retention; hiring, compensation, sales training and enablement; and company recognition and reputation. The list includes companies of all industries and sizes, with sales forces ranging from fewer than 100 salespeople to companies with sales force numbers in the thousands.
Jim Neve, senior vice president of sales and marketing operations at SunGard, said, "We're thrilled to once again be named the best company to sell for by Selling Power magazine. It shows that SunGard's investment in a strategic approach to training, tools, incentives and career development of our sales staff is a winning combination, enabling us to serve our customers to the best of our ability."
In addition to a comprehensive sales training and coaching program, SunGard fosters an entrepreneurial spirit within its sales team through ample career advancement and leadership development opportunities, competitive compensation packages, commission incentives and bonuses, and a number of other benefits.
Gerhard Gschwandtner, Selling Power magazine's founder and publisher, says the companies on the list excel by supporting salespeople via coaching, training and offering sales-enablement solutions; keeping salespeople motivated; and creating an active selling culture.
Free Newsletter Sign-up