Eagle Alpha and BCA focus on alternative data solution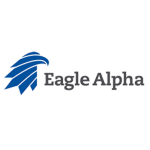 Eagle Alpha and BCA focus on alternative data solution
Eagle Alpha has appointed Bosham Capital Advisors (BCA), Investment, Advisory and Capital Markets Specialists to drive sales across the UK investment management industry for their alternative data solution. The primary focus will come on asset management and hedge funds.
The alternative data industry has prospered against the background of a dramatic increase in obtainable data over the past decade, covering everything from mobile-phone data to consumer transaction data to job postings to traffic data. Moreover, a recent study by Greenwich Associates cited the fact that 80% of investors want greater access to alternative data sources.
Founded in September 2012, Eagle Alpha was born with the vision to be the 'one stop shop' for all the alternative data needs of asset managers. They are the only firm worldwide that offers a database of more than 500 of the most interesting datasets worldwide, 1-on-1 advice that links datasets to specific research questions and data showcase events in New York and London. They are also one of only two firms worldwide that offer actionable insights based exclusively on alternative data.
Through a combination of teach-ins, thought leadership and bespoke projects, Eagle Alpha educates investment professionals on the power of alternative data in this sector. Curated news, data insights and analytical tools enable clients to harness this power and do proprietary analyses.
Emmett Kilduff, CEO & Founder of Eagle Alpha commented: "Bespoke projects are a new offering for Eagle Alpha. With over 4 years of experience working with alternative data Eagle Alpha is uniquely placed to work with buyside firms to facilitate their individual needs."
Free Newsletter Sign-up