Finland Becomes the First European Country to Certify Safe Smart Devices – new Cybersecurity Label Helps Consumers Buy Safer Products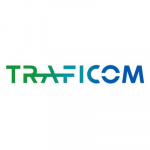 Finland Becomes the First European Country to Certify Safe Smart Devices – new Cybersecurity Label Helps Consumers Buy Safer Products
The Finnish Transport and Communications Agency Traficom has today launched a Cybersecurity label. The label guarantees to consumers that the labelled devices have basic information security features. The Cybersecurity label can be awarded to networking smart devices if the devices meet the certification criteria, which are based on EN 303 645. With the label, Traficom aims to raise consumer awareness of information security and the safe use of connected devices.
As smart homes are becoming increasingly common, more and more devices are connected to the internet and the data transmitted by these devices is used for various services. Because these devices also collect data on their users, their information security features play an increasingly important role. When smart TVs, smartphones, toys and other connected devices in the home network are secure, users can avoid the risk of data abuse, hacking or data leaks.
In autumn 2019, Traficom studied consumers' attitudes and wishes related to the purchase and use of smart devices.* One of the key findings was that every other Finnish person is concerned about the information security in smart devices, and two in three find it very important that there is easy to understand information available on the information security of devices.
"The security level of devices in the market varies, and until now there has been no easy way for consumers to know which products are safe and which are not. The Cybersecurity label launched today is a tool that makes purchase decisions easier by helping consumers identify devices that are sufficiently secure," says Director Jarkko Saarimäki from the National Cyber Security Centre Finland (NCSC-FI) at Traficom.
Pilot projects with Cozify, DNA and Polar
The active development of the Cybersecurity label began at the end of 2018. The label was developed in a pilot project led by the NCSC-FI in collaboration with Cozify Oy, DNA Plc and Polar Electro Oy. The first Cybersecurity labels have now been awarded to the products of these companies. The label was awarded in November to the Cozify Hub for smart homes, DNA's Wattinen smart heating system and the Polar Ignite fitness smartwatch.
"We are promoting the Cybersecurity label in our campaign with the theme 'buy smart, not blind'. We are hoping that consumers will learn to recognise the label and actively look for it when selecting products and services. At the same time, we will contribute to the increased availability of secure devices in the market. We hope that as many manufacturers as possible want to certify their products. Our goal is that in a few years most home electronics categories will include products with the Cybersecurity label," Saarimäki says.
Free Newsletter Sign-up