Custom House Fund Services Announces the Acquisition of Clients of Dundee Leeds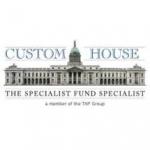 Custom House Fund Services Announces the Acquisition of Clients of Dundee Leeds
Custom House Fund Services, a leading provider of financial services to the alternative investment sector, is delighted to announce that they have acquired the majority of the U.S. clients of the former Dundee Leeds Management Services. The transition became effective June 1 and represents $1bn in assets.
Custom House is one of the world's largest and most respected independent fund services providers with AUA in excess of $20bn, eight offices worldwide and over 220 employees.
Along with expansion in Asian markets and enhancements to its proprietary Gateway technology platform, this deal builds upon the strong momentum of Custom House since its separation from TMF Group earlier this year.
"We know that our former clients will be well served by Custom House, which has long been recognized for their service-focused administration services," said Jean Francois Thibault, Chief Administration Officer, Dundee Corporation.
"It has been gratifying that the management of Dundee Leeds and their clients recognize our commitment to the industry and strong management team," said Mark Hedderman, CEO, Custom House. "The choice of Custom House by these new clients to handle their fund administration business is a clear reflection of our independence and history of successful client partnerships that are in the best interests of all parties."
Free Newsletter Sign-up