Turkish Banks Switch on Digital Gold Transfer Network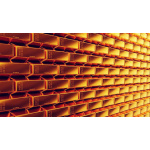 Turkish Banks Switch on Digital Gold Transfer Network
Turkish banks have begun the transfer of a cryptocurrency representing physical units of gold via a blockchain platform developed by Istanbul Clearing, Settlement and Custody Bank (Takasban).
The private cryptocurrency, dubbed BiGA, represent the equivalent of one gram of gold stored in the vaults of the Istanbul Sotck Exchange.

The BiGA blockchain platform and gold transfer system caters for the export, amortization and transfer of digital assets, and also feature integration, reconciliation, monitoring and reporting capabilities.

Bank participating in the project, and transferring BiGA units in real-time across the network, include state lenders Ziraat and Vakif, Garanti BBVA, Albaraka Turk, Kuveyt Turk, and Ziraat.

Futures iterations will see the systems extended to end-users via mobile wallet applications that will be provided by the banks participating in the project.
Free Newsletter Sign-up