Leverage Tokens, The Next Big Trend in Crypto: Amun Study Finds Almost 60% of Traders Neutral or Unsatisfied with Current Leverage Offerings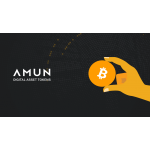 Leverage Tokens, The Next Big Trend in Crypto: Amun Study Finds Almost 60% of Traders Neutral or Unsatisfied with Current Leverage Offerings
The research team at Amun Ltd, the short and leverage crypto token issuer, has published one of the most extensive studies (https://blog.amun.com/amun-2020-derivatives-and-tokens-benchmarking-survey/) on the state of derivatives, leverage and short tokens to-date using data from a ground-breaking survey of 629 participants. The key finding was that 57.9% of participants were either neutral, unsatisfied, or very unsatisfied with their current experience of crypto asset derivatives. In addition, the research shows that 78.1% of crypto traders were familiar with leveraged tokens. Moreover, the survey reveals that there is a significant gap between the desires of crypto traders and the availability and abundance of instruments to fulfill such desires. For those that already trade crypto derivative products, only 28.8% of users were satisfied with the experience. Unsatisfied users identified bad user experience, confusing processes, and hidden fees as main pain points and noticeably 34.7% of participants noted that they found the process of margin calls unclear.
When users were asked about the level of leverage they would like to trade, the distribution was relatively evenly distributed across 2x (28.2%), 3x (22%), 5x (22.4%) and 10x (27.5%) with slightly higher preferences for lower and higher leverage levels, according to the results of the survey. Noticeably, users preferred underlying crypto assets for such leveraged tokens to be skewed towards BTC (25%) and ETH (26.2%), with other crypto assets having generated much lower interest from participants.
Based on the findings of the study, Amun officially launches four additional leverage tokens today, allowing users to conveniently implement their trading strategies on the largest two crypto assets — Bitcoin and Ether. Following the successful launch of the first token (BTCSHORT) last month, Amun leverages its experience from structuring and engineering institutional-grade products on the regulated market from its sister company 21Shares AG to provide the crypto community with additional carefully- engineered tokens which allow users to get notional exposure to daily price swings of Bitcoin and Ether.
From today, the trading crypto community can actively utilize Bitcoin and Ether with a 3x leverage both in long (Bitcoin 3x Daily Long and Ether 3x Daily Long) and short (Bitcoin 3x Daily Short and Ether 3x Daily Short) direction. These leverage tokens will be available for trading on HitBTC, Bitcoin.com, Bequant, and Liquid. For the more technically advanced crypto users, Amun provides a user-friendly interface (https://tokens.amun.com/) that allows anyone to mint/burn their own leverage tokens.
"If you have been active in the crypto space as long as we have, you can clearly identify the trends in retrospect. The difficulty is to identify the trend beforehand, which is why we dedicate significant resources to collect data on the needs and desires of the crypto community." Hany Rashwan, CEO of Amun, says. "Once we have gathered enough data to confidently determine what products the market is missing, the real work starts. Our product team is working around the clock to bring more innovative products desired by traders and other crypto holders to market."
Currently, the short and leverage token market is still in its infancy with very few key players dominating the market. FTX led the issuance of such novel tokens with the launch of their first inverse token in July 2019. However, users reported confusion on fees, issues with re-balancing, and other complaints, which ultimately led to Binance exchange delisting the FTX token in March 2020. One month after, Binance launched its own leverage token products, which provide a varying and not exact amount of leverage. Combined, Binance's and FTX's tokens produce around tens of million dollars in daily trading volume, which is only a fraction of the volume of other alternatives to short and leverage trade crypto assets. Notably, Amun is the only issuer to date which does not simultaneously run an exchange, thus, democratizing the issuance of these novel tokens.
Amun's ETP sister company based in Switzerland, 21Shares AG continues to grow from investors' demand and has issued and listed a total of 11 fully-collateralized distinct institutional-grade Exchange Traded Products (ETP) using cryptocurrencies as the underlying assets on three different stock exchanges in Switzerland and the EU.
Free Newsletter Sign-up