Leading Marketing Agency Accepts Cryptocurrency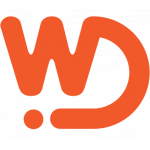 Leading Marketing Agency Accepts Cryptocurrency
Web Daytona, a leading marketing agency accepts cryptocurrency payments as of Monday, April 30. This marks the first time a digital marketing agency has done this in Florida's history, and the agency is excited to be making waves.
Web Daytona now accepting cryptocurrency.
"It's more convenient for businesses to work with companies that accept cryptocurrency," Web Daytona CEO Gary Vela said. "Really, it's a technology that opens you up to new markets, and especially for customer acquisition. Cryptocurrency puts you right in touch with past, existing and potential clients in ways you'd never expect. Owing to this knowledge, we are fully integrating this technology into our company."
Joining the ranks of agencies in the U.K., New York and elsewhere, Daytona Beach's digital marketing leader is now officially offering cryptocurrency payment to thousands of businesses and individuals around the world. As the first agency in the state to provide this option, Web Daytona has worked in transaction options for:
Bitcoin
Bitcoin Cash
Ethereum
Litecoin
With 28.5 million Bitcoin wallets currently in use, this is an ideal market for cutting-edge industries like digital marketing. Clients from across the world use these services to improve their brand visibility, distribute their corporate message and bring in new leads. When a leading marketing agency accepts cryptocurrency, like Web Daytona now does, they crack the market wide open. The results are electrifying, to say the least.
Free Newsletter Sign-up