CryptoCompare Publishes September Exchange Review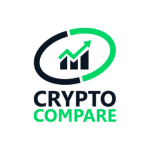 CryptoCompare Publishes September Exchange Review
CryptoCompare, the global leader in digital asset data, today released its September 2019 Exchange Review which provides analysis of key developments in the cryptocurrency exchange-traded market.
Charles Hayter, Co-Founder and CEO of CryptoCompare, said:
"Our monthly Exchange Review offers detailed analysis of activity and developments across cryptocurrency exchanges. The report aims to bring greater transparency to the digital asset class by providing high quality data that can be relied upon for decision-making."
CryptoCompare's Exchange Review evaluates the consistency and quality of cryptocurrency exchange data, assessing exchanges on the basis of spot 24-hour volume and pricing data. The review covers: exchange rankings by volume; predominant fee types; derivatives data; derivative products; fiat, bitcoin and stablecoin volumes. It also analyses how volumes have developed for the top trans-fee mining and decentralised exchanges.
Key highlights:
Deribit options volumes surpass $1 Bn
In September, options represented approximately 11% of Deribit's total volume ($1 Bn+). In August, this figure was closer to 9% (~$0.95 Bn).
OKEx still dominates overall crypto derivatives volumes
OKEx was the top derivatives exchange in September, trading a monthly total of 90.34 billion USD (down 14.9% from August). In second place was Huobi with volumes of 84.52 billion USD (down 7.3% from August).
Volumes for the higher-rated AA-graded exchanges decreased by 31.6% while exchanges graded D-E continued to attract the lion's share of market volume.
Exchanges graded AA represented 3.0% (14.87 billion USD) of total aggregate volume in September, while those rated A and B represented 14.3% (71.98 billion USD) and 4.7% (23.86 billion USD) respectively.
E-rated exchanges gained significant market share
Volume across E-rated exchanges (representing 179.06 billion USD) increased nearly 31.5% since August.
Institutional Bitcoin products continued their decline
Volumes in CME's bitcoin futures product decreased from 5.9 billion USD traded in August to 4.82 billion USD traded in September (down 18.3% from August). Meanwhile, Grayscale's bitcoin trust product (GBTC) saw volumes of 713.6 million USD (down 37.5% from August).
Free Newsletter Sign-up