Blockchain.com Becomes First Major Crypto Platform to Enable Users to Borrow USD with Crypto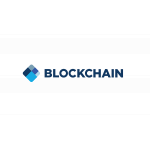 Blockchain.com Becomes First Major Crypto Platform to Enable Users to Borrow USD with Crypto
Blockchain.com, the leading provider of cryptocurrency products including the most popular crypto wallet, has launched Borrow, a new product offering for users to borrow USD-denominated stablecoins against crypto held in their Blockchain.com Wallet. In doing so, it becomes the first major cryptocurrency platform to offer lending directly to everyday consumers.
The launch follows Blockchain.com's successful launch of an institutional lending desk last August, which has rapidly increased originations from $10M in the first month to $120M in November. By offering the retail market access to the same liquidity pool as institutional investors, the firm is addressing the shortage of USD on both sides of the crypto market.
"Institutional and retail investors have the same financial goals – grow wealth and manage risks – but the tools at their disposal are vastly different," says Peter Smith, Co-founder and CEO of Blockchain.com. "Now, with our suite of trading products and Borrow, retail users can trade like the big guys without selling the crypto they've stockpiled or leaving their Wallet."
Starting today, users can borrow USD Digital stablecoins against bitcoin held in their Blockchain.com Wallet. As soon as the collateral is posted, users receive their loan and are free to use the coins however they see fit. To close a loan, users simply pay back the amount owed when it is convenient or aligns with their investment strategy. Borrow by Blockchain.com is currently available to all users across 180+ countries.
With the addition of Borrow within the Blockchain.com Wallet, the Company is further expanding the control that users have over their crypto, and ways they can use it. In the last three months, the firm has launched payments gateways for the British Pound and Turkish Lira, completed an airdrop with Blockstack, launched an API for algorithmic traders, and expanded the asset offerings on the Blockchain.com Exchange to include popular crypto projects Algorand and DGLD.
Free Newsletter Sign-up