Alliance Data To Launch New Co-Brand Credit Card Program For Univision Communications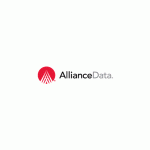 Alliance Data To Launch New Co-Brand Credit Card Program For Univision Communications
Alliance Data Systems Corporation (NYSE: ADS), a leading global provider of data-driven marketing and loyalty solutions, today announced its Columbus, Ohio-based card services business, a premier provider of branded private label, co-brand, and commercial credit programs, has signed a new long-term agreement to provide co-brand affinity credit card services for Univision Communications Inc. (UCI), the leading media company serving Hispanic America, through UCI's Enterprise Development division. Alliance Data's Epsilon business also currently provides marketing services and data services to UCI.
"The new Univision MasterCard Credit Card further reinforces our mission-driven focus of informing, entertaining, and empowering the U.S. Hispanic community," said Rick Alessandri, executive vice president, Univision Enterprise Development. "As credit and debit card penetration among Hispanics grows by double digits, we recognized that there was a need to offer an in-language solution that will allow consumers to help manage their finances with most communications in their language of preference."
Alliance Data is developing a marketing-driven co-brand affinity credit program customized for Univision, designed to enrich the media brand's relationship with its customers. The new loyalty program will reward cardmembers for dollars spent, with redemption options including Univision branded merchandise, exclusive content and experiences that could include "behind the scenes video" and VIP access at events.
"Univision has already achieved unprecedented loyalty among its audience, scoring higher than the 100 leading U.S. brands in categories that include trust, pride, stability and loyalty," said Melisa Miller, president of Alliance Data's card services business. "We view this partnership as one with tremendous opportunity. The Univision customer has many options and we know that the trust and loyalty to the Univision brand, coupled with the unique rewards and benefits of the program, will attract the Univision audience to this new card program."
Free Newsletter Sign-up