ING provides update on dividend in the context of the coronavirus pandemic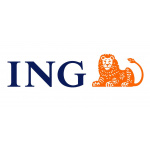 ING provides update on dividend in the context of the coronavirus pandemic
ING is fully committed to helping our customers and supporting society in coping with the coronavirus pandemic. In many countries we are working with the local industry and governments to provide businesses and individuals the necessary financial flexibility while ensuring we continue to play the vital role banks have in society, providing key banking services through our network.
In that context, ING announced today it will follow the recommendations made by the European Central Bank to European banks on 27 March 2020 regarding dividend distributions. ING is well capitalised, above regulatory requirements, but in line with the ECB's recommendations, it will suspend any payment of dividends on its ordinary shares until at least 1 October 2020. At the Annual General Meeting scheduled for 28 April 2020, the proposal to pay a final 2019 dividend (agenda item 3B) will not be put up for a vote and will be removed from the agenda. In addition, ING does not expect to make an interim-dividend payment from 2020 earnings and will review any further dividend announcements after 1 October 2020.
Ralph Hamers, CEO of ING said: "These are extraordinary times for all of us. ING is taking all necessary steps to ensure the wellbeing of our employees and the continued support of our customers. I am proud of the efforts of our employees across various countries who have provided assistance to thousands of customers. While we are well capitalised and funded, and strive to provide our shareholders an attractive return, we think it is prudent to follow the ECB's recommendations for all European banks regarding dividend payments, enabling us even greater flexibility to support our customers and society in this crisis and work together with governments and regulators towards a recovery."
As reported, ING has scheduled its Annual General Meeting for Tuesday 28 April 2020. The full details of all AGM proposals are included in the proxy materials for ING's 2020 AGM, which are available at www.ing.com/agm. Information in the ING Group 2019 Annual Report regarding dividend is deemed to be amended by the new information in this release.
Free Newsletter Sign-up