British Business Bank accredits Metro Bank to the Bounce Back Loan Scheme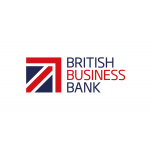 British Business Bank accredits Metro Bank to the Bounce Back Loan Scheme
Today the British Business Bank has announced that it has approved a new lender for accreditation to the Bounce Back Loan Scheme for small business across the UK. The scheme is intended to target small and micro businesses in all sectors[1], with loans from £2k up to 25% of the business' turnover with a maximum loan of £50k.
Metro Bank will join the other 17 lenders accredited to the Bounce Back Loan Scheme (BBLS) in providing financial support to smaller businesses across the UK that are losing revenue and seeing their cashflow disrupted, as a result of the Covid-19 outbreak.
Metro Bank intends to start lending under the scheme as soon as possible and will keep customers updated on when they are ready to receive applications from smaller businesses across the UK.
Keith Morgan, CEO, British Business Bank, said: "The Bounce Back Loan Scheme has already helped over 608,000 businesses access loans worth £18.4 billion. As our onboarding continues at pace, accrediting Metro as a new lender will mean that more smaller businesses across the UK will be able to access the finance they need to get through the current pandemic."
The Bounce Back Loan Scheme has previously accredited 17 lenders. These are AIB, Bank of Ireland UK, Bank of Scotland, Barclays, Clydesdale Bank & Yorkshire Bank, Danske Bank, HSBC, Lloyds Bank, NatWest, Santander, Skipton Business Finance, Starling Bank, The Co-operative Bank, Tide, TSB, RBS and Ulster Bank.
____________________________________
[1] Credit institutions (falling within the remit of the Bank Recovery and Resolution Directive), public sector bodies, a state -funded primary or secondary schools and insurance companies are not eligible to apply and subject to State-Aid restrictions.
Free Newsletter Sign-up