EdgeVerve Systems Positioned As a Leader in the Gartner Magic Quadrant for Global Retail Core Banking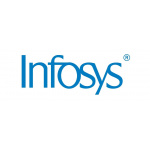 EdgeVerve Systems Positioned As a Leader in the Gartner Magic Quadrant for Global Retail Core Banking
Infosys Finacle, part of EdgeVerve Systems, a fully owned subsidiary of Infosys (NYSE: INFY), today announced that it has been positioned as a Leader in Gartner's Magic Quadrant for Global Retail Core Banking1. Gartner evaluated 10 Core Banking solution vendors on 15 criteria spread across 'Ability to execute' and 'Completeness of vision'.
EdgeVerve Systems has been recognized as a Leader by Gartner for the 11th consecutive year.
According to Gartner, "Core banking market demand is surging to support digital banking transformation, with an increased focus on commercial off-the-shelf packages and public cloud." It goes on to say, "The definition of a CBS hasn't changed significantly over the years. However, a number of leading vendors are making progress in some aspects of the ways core banking functionality is delivered, leading to critical competitive differentiators among their offerings. These advancements include the migration to component-based systems, the embryonic use of microservices, and the use of cloud computing, embedded analytics and artificial intelligence (AI). Moreover, the shift to open banking platforms integrates all of the stakeholders in a bank's value chain: financial technologies (fintechs), technology partners, bank employees, customers, regulatory authorities and other banks."
Gartner also notes in the report that, "The number of net-new deals for core banking replacement increased during the past year, expanding across all banking tiers and geographies. Based on client inquiries, face-to-face interactions and surveys, Gartner has identified a growing demand for core banking renewal, driven mainly by digital banking initiatives for which legacy systems are proving to be inadequate."
Gartner's Magic Quadrant for Global Retail Core Banking report can be accessed here.
Vittorio D'Orazio, Gartner Research Director, mentions in the report, "EdgeVerve Systems excels in collecting, understanding and analyzing market conditions and trends, and in translating this analysis into its strategy for hiring and training resources to bring on to CBS projects. This enables Finacle to be a forerunner in delivering the latest innovations to its clients (for example, open banking, blockchain and India's Unified Payments Interface [UPI]). According to surveyed users, key factors for choosing this product include (in this order): product functionality and performance, strong services expertise and product roadmap and future vision."
Sanat Rao, Chief Business Officer and Global Head, Infosys Finacle said, "To achieve digital transformation objectives, banks need to be digital inside-out. Banks with legacy core systems will increasingly struggle to keep up with the pace of innovation and emerging expectations around cloud, open banking, AI and insights driven customer engagements. Our componentized Finacle solution offers a risk-mitigated approach for progressive transformation. We believe our foremost position across both the axis of Gartner's evaluation underlines our ability to offer the industry-leading core banking solution to banks looking at true digital transformation."
Free Newsletter Sign-up