Sapient Global Markets Integrates SmartComm into Client Connect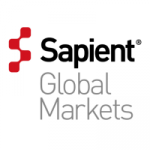 Sapient Global Markets Integrates SmartComm into Client Connect
Sapient Global Markets, a leading global provider of business technology and consulting services for the financial and commodity markets, and Smart Communications™, a Leader in Gartner's 2017 Magic Quadrant for Customer Communications Management software, today announced that the SmartCOMM™ solution, will be integrated into Sapient Client Connect.
Client Connect is an outcome-focused proposition for financial institutions, designed to reduce operational costs associated with marketing operations and client servicing, and to leverage leading technology platforms as a foundation for their strategic transformation.
SmartCOMM helps organizations create, manage and deliver personalized customer communications, enhancing the customer experience and providing enterprises with a faster, more cost-effective approach to scaling conversations. By integrating SmartCOMM in Client Connect, banks, wealth and investment managers, and insurance firms can streamline and improve the personalization of their communications across the customer engagement lifecycle from marketing operations, through onboarding and client servicing.
"This is a natural evolution of our longstanding relationship with Smart Communications and our proven expertise in deploying and integrating their platform," said Guru Sundararaman, vice president at Sapient Global Markets. "We continually strive to improve our Client Connect offering in response to market needs. By partnering with the leader in cloud-based customer communications management, we're confident our clients will have stronger engagement with their clients and customers, resulting in lower costs, increased loyalty, and growth."
"Every interaction between a financial organization and its customers is critical to customer retention and growth, and these interactions continue to increase in complexity. Together with Sapient, we are proud to support a growing number of financial enterprises as they manage both the compliance risks and the engagement benefits of scaling conversations with their customers," said George Wright, CEO at Smart Communications.
Free Newsletter Sign-up