Taiwan Business Bank Taps Wolters Kluwer's OneSumX Regulatory Reporting Solution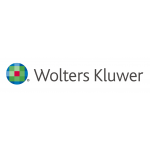 Taiwan Business Bank Taps Wolters Kluwer's OneSumX Regulatory Reporting Solution
Compliance
,
Infrastructure
Taiwan Business Bank's Wuhan, China, branch has selected Wolters Kluwer's OneSumX Regulatory Reporting solution for its increased regulatory reporting requirements.
With the need for enhanced regulatory reporting to the China Banking Regulatory Commission (CBRC),Taiwan Business Bank decided to opt for a scalable solution that enables it to meet the new standards.
Specifically, the OneSumX Regulatory Reporting solution will enable the bank to meet CBRC's requirements for Basel III & Foreign Asset Liability regulatory reporting. The new branch in Wuhan will pilot this solution, also using Wolters Kluwer's Regulatory Update Service (RUS). This unique service is maintained by experts who actively monitor regulation in approximately 50 countries globally, to ensure the solution is current at all times. The bank also chose OneSumX Regulatory Reporting for its ability to provide a full audit trail, user workflow management and data workflow management.
"We are pleased to deepen our relationship with Taiwan Business Bank as the firm expands in China. In today's evolving regulatory landscape, adopting a strategic solution to meet such changes is really essential. We are deeply committed to China and recognize the need to manage these vast changes in the financial industry with updated, scalable solutions," says Chris Puype, managing director, Asia Pacific, Wolters Kluwer Finance, Risk and Reporting.
Free Newsletter Sign-up