Silverfinch Hosts Inaugural PRIIPs event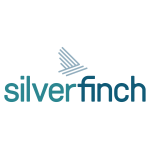 Silverfinch Hosts Inaugural PRIIPs event
Compliance
,
Regulatory Standards
Silverfinch, the leading look-through and data distribution utility for client regulatory reporting, is hosting an inaugural dedicated PRIIPs event in order to explore and discuss the regulatory landscape and industry preparation.
The event, which takes place on Tuesday 13th September at Gibson Hall in the City of London, will include panel debates with leading industry figures including The Investment Association, the ABI, EY and Club Ampere.
Panellists will examine the uses of the data that PRIIPs will produce, how the industry can best work together to create an agreed standard and what lessons can be learnt from the UCITS KIID journey.
The event follows Silverfinch's recent expansion of its data model to include the KID data for PRIIPs, allowing asset managers to efficiently share their data with insurance-based investment product manufacturers across Europe and subsequently enable their insurer clients to trade under the new regulation.
John Dowdall, managing director of Silverfinch said:
"PRIIPs regulation will have a massive impact across both the insurance and asset manager industry. Following the recent decision to possibly delay the implementation of PRIIPs, the panellists will examine how this gives firms time to alter their business plans and ensure that they are well placed to be ready for the new rules.
"While the potential delay provides welcome breathing space for businesses, it's now even more important to press ahead with the steps to be PRIIPs compliant. We hope that this event, bringing together delegates from across the financial services spectrum, will help provide guidance on what information will be needed and how best to share this data."
Free Newsletter Sign-up