SEK applies Wolters Kluwer's IFRS9 Software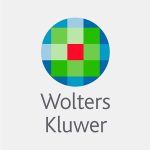 SEK applies Wolters Kluwer's IFRS9 Software
Compliance
,
Regulatory Standards
,
Data
,
Audit and Reporting
The Swedish Export Credit Corporation (SEK) has chosen Wolters Kluwer's OneSumX to provide its software for International Financial Reporting Standards (IFRS)9 implementation and reporting.
OneSumX for IFRS comprehensively addresses the specific methodologies and calculations of IFRS, particularly fair value and amortized cost, impairment and hedge accounting, all of which are continuously evolving. The solution's modularity and flexibility enable firms to benefit from certified off-the-shelf functionality which can be tailored to deliver the most effective implementation for their specific situation.
The state run export agency was already a customer of OneSumX Regulatory Reporting for Financial Reporting (FINREP) and has now expanded its use of Wolters Kluwer's software to provide a framework for the accounting and disclosures component of IFRS9 – due to be implemented by all financial institutions by January 1, 2018.
"SEK required a solution that could comprehensively manage its IFRS9 requirements, working in tandem with FINREP," notes Susanna Rystedt, Chief Administrative Officer (CAO) at SEK. "Wolters Kluwer, with its strong reputation in the field, was a natural choice for us given our existing work with the firm in the field of regulatory reporting."
"Wolters Kluwer is delighted that SEK has extended its use of our market leading suite of products," notes Kris Van Bavel, managing director, EMEA, Finance, Risk and Reporting, for Wolters Kluwer. "IFRS9 will have a multi department impact, across Finance, Risk and Compliance functions, and teams at all financial institutions should prepare to work collaboratively. Our integrated modular solution will better enable firms to fulfil the complete IFRS9 requirements by the 2018 implementation date. We certainly look forward to continuing to work with SEK and other clients on managing the road to implementation for this critical part of the regulatory and accounting framework."
Wolters Kluwer Governance, Risk & Compliance (GRC) is a division of Wolters Kluwer which provides legal, finance, risk and compliance professionals and small business owners with a broad spectrum of solutions, services and expertise needed to help manage myriad governance, risk and compliance needs in dynamic markets and regulatory environments. The division's prominent brands include: AuthenticWeb™, Bankers Systems®, BizFilings®, Capital Changes, CASH Suite™, CT Corporation, CT Lien Solutions, ComplianceOne®, Corsearch, Expere®, GainsKeeper®, LegalVIEW®, OneSumX®, Passport®, TyMetrix® 360, Uniform Forms™, VMP® Mortgage Solutions and Wiz®.
Wolters Kluwer N.V. (AEX: WKL) is a global leader in information services and solutions for professionals in the health, tax and accounting, risk and compliance, finance and legal sectors. Wolters Kluwer reported 2015 annual revenues of €4.2 billion. The company, headquartered in Alphen aan den Rijn, the Netherlands, serves customers in over 180 countries, maintains operations in over 40 countries and employs 19,000 people worldwide.
Free Newsletter Sign-up