Nice Actimize Introduces Consortium Data for Fraud Analytics Optimisation Tool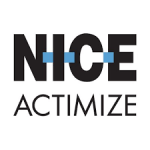 Nice Actimize Introduces Consortium Data for Fraud Analytics Optimisation Tool
Nice Actimize, a Nice business and the industry's largest provider of a single financial crime, risk, and compliance software platform for the financial services industry has introduced ActimizeWatch, a cloud-based, fraud analytics optimization solution that uses consortium data to detect fraud-related attacks before they spread from one financial services organization to another.
Working in a cloud environment, NICE Actimize's new ActimizeWatch solution continually monitors anonymized transactional data which has been pulled in from a wide range of financial services organizations, using machine learning to identify emerging threats. ActimizeWatch users receive enhanced, individualized analytics that speed the identification of fraud, while reducing operational costs for fraud departments.
ActimizeWatch then puts this intelligence to work, dynamically optimizing analytics for rapid delivery. Additionally, ActimizeWatch provides ongoing fraud intelligence and email advisories to keep financial services organizations abreast of emerging threat patterns, including information about targeted attacks against new faster payment types and digital channels.
"In this environment, fraudsters are innovating almost as quickly as the banks, and not just moving from channel to channel, but also moving from bank to bank," said Joe Friscia, president, NICE Actimize. "When fraud hits this fast, it is imperative that analytics adapt and change more quickly. We predict that firms will update their approach to data sharing and collaboration by moving optimization to the cloud and working more closely together as an industry to stop fraud dead in its tracks."
Free Newsletter Sign-up