ZeroStack and Nexenta Suggest Converged Cloud/Storage Solution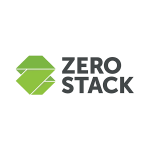 ZeroStack and Nexenta Suggest Converged Cloud/Storage Solution
Today ZeroStack, the leading provider of making self-driving private cloud and Nexenta, the global leader in Open Source-driven Software-Defined Storage (OpenSDS) announced a joint solution that integrates ZeroStack's Intelligent Cloud Platform with Nexenta's storage systems to create a pre-tested, completely automated, and fully supported converged private cloud solution. With this solution, enterprises and managed service providers can now leverage Nexenta's industry-first hardware and protocol-agnostic Software-Defined Storage (SDS) portfolio, delivering complete freedom from storage hardware vendor lock-in, to build a highly resilient and high performing cloud for application development, running packaged enterprise applications and hosting.
The combined ZeroStack/Nexenta solution offers these unique advantages:
Nexenta users can simply plug their storage devices into the ZeroStack Intelligent Cloud Platform via Nexenta's REST API technology to access existing storage resources in a self-driving, on-premises cloud.
Nexenta provides a multi-site disaster recovery solution that can back up ZeroStack cloud data.
"ZeroStack makes on-premises cloud simple and affordable, and this solution allows our customers to combine Nexenta solutions with the ZeroStack platform," said Tarkan Maner, Chairman & CEO at Nexenta. "Our OpenSDS solutions give customers the storage agility they need, and ZeroStack's cloud platform extends storage into the cloud for self-service use on a self-healing infrastructure."
Both Nexenta and ZeroStack will market the solution to their customers and resellers. With this combined solution, Nexenta and ZeroStack resellers can offer their customers strategic advice on cloud and storage options while retaining customers who might otherwise have no choice but move to a public cloud provider.
"Nexenta has a unique storage solution for enterprises that want high performance and scalability," said Ajay Gulati, CEO and Co-Founder at ZeroStack. "By combining our products into a single converged solution, we give our customers the fastest, most reliable access to data in a turnkey on-premises cloud solution."
Free Newsletter Sign-up