Yello and Izicap join forces to streamline point of sale experience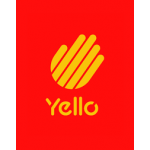 Yello and Izicap join forces to streamline point of sale experience
The first of its kind, smart point of sale (SPOS) company Yello has today partnered with cloud-based rewards, loyalty and marketing platform, Izicap.
The partnership means retailers can gain the benefits of all-in-one YelloPad with the added functionality of Izicap's proven marketing and loyalty solution.
Co-CEO and Co-Founder of Yello, Mike Ausems, says:
"Combining Izicap's marketing services with the YelloPad platform creates a unique solution for merchants and acquirers and gives them, for example, an edge in terms of in-store customer experience. Retailers now have the power to improve not just the point of sale experience for their customers, but by freeing up cashier staff, they're also able to provide better, more focused customer service."
Yello is a smart point of sale device and platform, which for the first time, combines payment with marketing, in a single, sleek and lightweight device.
Daniel Maurice-Vallerey, Co-CEO and Co-founder of Yello, says:
"The YelloPad was developed as the ideal platform from which to offer value-added services during the checkout process. We are delighted to be working with Izicap to deliver these services at point of sale".
Izicap work with France's largest banks such as Credit Agricole and are used currently by restaurants, bars and different type of retail shops in France, United Kingdom and Ireland. It is a cloud-based platform designed for small and mid-sized businesses (SMBs)and provides a comprehensive marketing solution, covering analytics and a marketing expert service, a powerful loyalty engine and marketing campaign management.
Reda El Mejjad, president and founder of Izicap says:
'We saw the YelloPad platform as the perfect integrated payments device with which to partner. The device itself is light, portable and adapts to all different retail environments".
The Izicap and YelloPad integrated solution will start to be generally available from mid-2017.
Free Newsletter Sign-up