Workday Positioned in the Leaders Quadrant of First-ever Gartner Magic Quadrant for Cloud Core Financial Management Suites for Midsize, Large, and Global Enterprises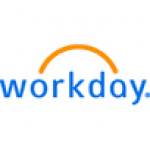 Workday Positioned in the Leaders Quadrant of First-ever Gartner Magic Quadrant for Cloud Core Financial Management Suites for Midsize, Large, and Global Enterprises
Workday, Inc., a leader in enterprise cloud applications for finance and human resources, today announced it has been positioned by Gartner, Inc. in the Leaders quadrant of the first-ever Magic Quadrant for Cloud Core Financial Management Suites for Midsize, Large, and Global Enterprises. Workday was recognised as a leader based on its ability to execute and completeness of vision.
Recognising that the focus and needs of finance organisations were shifting, Workday set out to rethink financial management systems with a technology foundation built for change. The company's cloud-based finance system, Workday Financial Management, enables global organisations to access deeper insights on their business; report in real time on financial performance; keep pace with business and regulatory changes such as ASC 606 or IFRS15; and drive greater efficiencies and controls, including an 'always-on' audit trail.
In the last three years, Workday's financial management customer community has tripled in size, with organisations includingAon, plc., Cushman & Wakefield, and Netflix, realising the power of a cloud-based finance system. Workday has also invested in extending the benefits of its finance system with the addition of new products including Workday Planning, the first planning, budgeting, and forecasting application that allows customers to continuously and collaboratively plan within their core accounting system of record. In addition, Workday recently unveiled Workday Financial Performance Management, which provides the flexibility to consolidate, close, report, and plan without having to replace a company's general ledger.
"We believe Gartner's recognition of Workday as a cloud financial management leader further validates our delivery of a truly differentiated product that gives customers the finance tools they need to lead with certainty and drive competitive advantage," said Betsy Bland, vice president, financial management products, Workday. "From day one, Workday disrupted the industry with a relentless focus on customer satisfaction. This commitment, in combination with our true cloud foundation, enables us to stay ahead of customers' needs so they can navigate an increasingly complex financial environment while continuing to grow their business globally."
Free Newsletter Sign-up