WeInvest Teams Up with InvestCloud to Enhance Robo Service Offering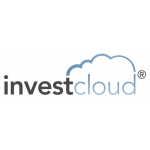 WeInvest Teams Up with InvestCloud to Enhance Robo Service Offering
Cloud
,
PaaS
,
Infrastructure
WeInvest, Asia's first Robo-Advisory platform-as-a-service provider, today announced a strategic collaboration with InvestCloud Inc., a global FinTech firm. The partnership uses InvestCloud Emerald to enable WeInvest to become the only Robo-Advisory solution today supporting multi-asset based, multi-currency, goal-based and thematic investing.
In addition to its own direct-to-consumer Robo-Advisory portal, WeInvest provides its solution to Asian banks, wealth managers and asset managers. Financial institutions are now able to offer this solution to their own clients with minimal time to market using WeInvest's scalable, ready-to-deploy Platform-as-a-Service (PaaS), powered by InvestCloud.
WeInvest has already secured a strong position in Asia by rolling out its platform to an external asset manager (EAM) and OCBC, a regional bank in Singapore, and is in discussions to do the same in Malaysia.
InvestCloud Emerald is designed to meet the toughest requirements of Robo-Advisors, being able to scale massively to on-board large volumes of consumers and deliver portfolio valuations in real-time and on demand. It incorporates Investment Book of Record (IBOR), Accounting Book of Record (ABOR) and Settlement Book of Record (SBOR) modules alongside individual financial apps.
Bhaskar Prabhakara, CEO at WeInvest, commented: "The WeInvest PaaS solution gives Asian wealth managers a rapid path to rolling out their own branded Robo-Advisory services. Uniquely, we can also support the full range of investment methodologies to allow each Robo-Advisor to reflect consumer preferences, as well as the strengths and ethos of the wealth manager. This flexibility means we can support multi-asset-class, multi-currency, goal-based and thematic investing."
John Wise, founder and CEO of InvestCloud, commented: "This partnership highlights the capabilities of the InvestCloud digital platform and especially the flexibility of our Robo stack solution. Whether a wealth manager wants to offer their own Robo business or provide a hosted service to other wealth managers, InvestCloud can support them."
The WeInvest PaaS offers a service that provides customised web and mobile user journeys coupled with a back-end platform, top-notch investment strategies from leading investment houses, execution and custody with the world's largest custodian, layered with in-house operational support.
Free Newsletter Sign-up