U.S. Bank AP Optimizer Recognized 2016 New Product of the Year for Business Services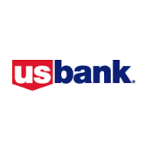 U.S. Bank AP Optimizer Recognized 2016 New Product of the Year for Business Services
The U.S. Bank AP Optimizer has received the Business Intelligence Group's BIG Award for Business as 2016 New Product of the Year in the Business Services category. The organization's annual program rewards companies, products and people that are leading their respective industries.
The AP (Accounts Payable) Optimizer, built in partnership with cloud accounting software leader Sage and Mastercard, marries practical, cost saving information – like the best time to pay bills and the best method for payment – with easy-to-execute action to help U.S. Bank business customers maximize cash flow. It is the first truly digital accounting and payment solution that enables small and medium businesses to manage cash flow in near real-time. Users can act on the tool's recommendations from any computer or mobile device.
"The AP Optimizer is bringing our clients a new level of timely control over their cash flow," said Bradley Matthews, head of Middle Market Product & Marketing for U.S. Bank Corporate Payment Systems. "We are proud of our joint Sage-U.S. Bank development team for the ingenuity and passion they showed in bringing this innovation to market, and we are gratified to the competition judges for recognizing the great work that was done."
U.S. Bank customers have exclusive access to the AP Optimizer's Consolidated Payables tool, which streamlines multiple payment methods such as check, virtual card, ACH and wire into one simple and efficient process. However, any Sage Live customer can gain insights from the Optimizer's comparative data, which shows how their organization stacks up against its peers and best-in class performers. It includes a calculation of the savings or additional revenue that could be realized by making specific changes.
"Differentiation is a common theme among many of our winners, and we hope that trend continues," said Russ Fordyce, managing director of the Business Intelligence Group. "Modern companies are now relying on their customers for inspiration and direction to improve and launch new products. We are so proud of all of the winners this year. It is truly a select group."
Free Newsletter Sign-up