Timico Appoints Neville Davis as Non-executive Chairman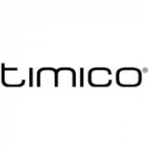 Timico Appoints Neville Davis as Non-executive Chairman
Today Timico ,the Managed Cloud Service Provider (MCSP), has revealed the appointment of managed IT specialist, Neville Davis, to a new position as Non-executive Chairman.
An entrepreneurial business leader with over 20 years' experience as a chief executive, including 12 years at a quoted company, Neville has a particularly strong track record in scaling and developing private-equity backed companies, having chaired and grown other tech businesses to in excess of £300 million turnover and 1500 employees.
His appointment follows a £50 million investment in Timico by growth investors Lyceum Capital in February 2017 as part of Timico's ambitious plans for growth and to finance future selective acquisitions.
As well as his new appointment at Timico, Neville Davis also currently chairs private equity-backed IT companies, Peppermint Technology and Clifford Thames, as well as travel management company Key Travel, and is also Non-executive Director of Kalibrate. His previous chairmanships also include SecureData, Fourth, Trustmarque (now part of Capita), Ascribe and Amor.
To cement its mark in the managed IT service space, Ben Marnham, CEO of Timico, recently led a programme of change to reorganise the business around a single Timico brand and service model, honing its strategy and new proposition as an end-to-end Managed Cloud Service Provider in the IT and cloud space in preparation for its next stage of growth.
Ben said: "Neville's considerable experience in managed IT and more than 20 years as a successful CEO will be a real asset to Timico. I am looking forward to working closely with him to drive forward our Managed Cloud Service Provider (MCSP) strategy and to deliver real value to our clients as we support them on their digital transformation journey."
Commenting on his appointment as Non-executive Chairman, Neville Davis said: "I am excited about the strategic journey Timico is taking and its approach to simplifying its clients' IT infrastructure with a range of innovative, consumption-based IT solutions. I am confident that I can make a significant contribution, helping the team realise its ambition in the UK mid-market."
Adds Simon Hitchcock, Non-executive Director and partner at Lyceum Capital: "Neville has an excellent track record in leading private-equity backed technology businesses and really understands the dynamics and challenges of delivering on strategy in our highly competitive and driven environment. We are delighted to welcome him on board."
Free Newsletter Sign-up