Path Solutions and Infrascale Announce Partnership Agreement to Provide Hybrid Cloud Disaster Recovery as a Service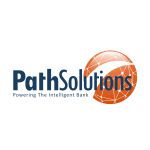 Path Solutions and Infrascale Announce Partnership Agreement to Provide Hybrid Cloud Disaster Recovery as a Service
Path Solutions, a global provider of technology solutions, consulting, and outsourcing services to the Islamic finance industry, has signed a partnership agreement with Infrascale, the leader in Hybrid Cloud Disaster Recovery as a Service (DRaaS).
With the partnership in place, Path Solutions will offer Infrascale's Disaster Recovery solutions to its existing and potential clients. The strategy will bring a strong DRaaS offering and data protection to customers throughout the Middle East.
"The Infrascale and Path Solutions partnership brings together two strong organizations", says Tom Paone, SVP of Sales at Infrascale. "Expansion in these regions will provide customers with the most advanced disaster recovery solutions available, and we're committed to bringing our partners solutions that solve their customers' needs".
"This is an exciting time for our business", says Khaled Berjawi - VP Presales & Business Consulting at Path Solutions. "We are eager to see continued growth of Sharia-compliant information technology solutions to our customers and prospects with the most trusted, best-in-class technology".
Infrascale Disaster Recovery as a Service is a hybrid cloud-based solution that mitigates downtime caused by hardware or software failure, human error, cyber criminals, or natural disasters.
"Demand for a proper disaster recovery solution has been growing rapidly, and we believe this presents an opportunity to help our customers obtain an affordable, enterprise-grade DRaaS solution without excess cost", concludes Berjawi.
Free Newsletter Sign-up