NusPay Selects Microsoft Azure for its Next-Gen Digital Currency Platform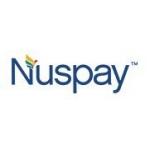 NusPay Selects Microsoft Azure for its Next-Gen Digital Currency Platform
NusPay chooses Microsoft Azure for its Next-Gen Digital Currency Platform.
Microsoft Corp. delivers more than 200 cloud services, including Bing, MSN, Outlook.com, Office 365, OneDrive, Skype, Xbox Live and the Microsoft Azure platform. These services are hosted in Microsoft's cloud infrastructure composed of more than 100 globally distributed datacenters, edge computing nodes, and service operations centers. This infrastructure is supported by one of the world's largest multi-terabit global networks with an extensive dark fiber footprint that connects them all.

"We selected Microsoft Azure based on its reliability, scalability, security and environmental sustainability. Microsoft's cloud infrastructure has over a million servers hosted in 100+ globally distributed datacenters with the ability to process over 1.5 million network transaction requests per second. Nuspay needed the ability to reassure its customers, clients and strategic partners that our centralized digital currency platform had its roots firmly imbedded in a world class cloud infrastructure that had the ability to go to the moon and back if needed. Utilizing Microsoft Azure allows me to focus on our global growth without having to be concerned about our infrastructure," stated Nuspay Chief Executive Officer and Chairman Greg A Wooten.

Nuspay has developed a complete end to end digital currency ecosystem. The Nuspay Digital Currency (NDC) cryptocurrency ecosystem was engineered to meet and exceed the current and future challenges facing governments, central banks, monetary authorities and enterprises seeking to deploy digital currency. Additionally Nuspay is in the process of developing an international digital currency exchange with planned sites in Singapore and the Caribbean.
Free Newsletter Sign-up