MYHSM and OpenWay Rethink Payment Security in the Cloud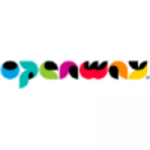 MYHSM and OpenWay Rethink Payment Security in the Cloud
A growing number of banks and processors are choosing to adopt a cloud architecture for their payment solution. This is especially relevant for greenfield projects where a company launches a new business line or creates test environments. In such cases, a cloud installation can offer significant cost savings and reductions in implementation time. However, the major cloud service providers do not offer payment HSMs as a service. Most of the time, banks and processors are forced to run this essential security component of their payment system in-house.
This announcement means that banks and processors using WAY4 can now utilize MYHSM's cloud-based Payment HSM as a Service in their cloud software installations. WAY4 users who prefer to run WAY4 on their own infrastructure can also benefit by handing over responsibility for providing HSM capability to MYHSM.
MYHSM's Testing Service will also help all companies running Way4, both in the cloud and on their own infrastructure, to test the implementation without requiring major investments.
To run the service, MYHSM utilizes the Thales payShield, the world's most widely deployed Payment HSM, and Equinix, the leader in interconnection.
John Cragg, CEO at MYHSM, commented: "This is great news for MYHSM and OpenWay, and especially OpenWay users. These users can now choose a full or partial cloud solution in line with their corporate strategy. The relationship with OpenWay is important to MYHSM because the involvement of such a prominent solution provider is a significant extension of the ecosystem that we are part of. It shows that the future of Payment HSMs is in the cloud."
Dmitry Yatskaer, CTO at OpenWay, added: "We have customers who have already deployed Way4 in the cloud, and there will be more to come. Until recently, payment HSMs were the missing piece of the payment cloud puzzle, so companies had to install HSMs on their premises or find a trusted partner who could operate the HSM environment for them. Neither models were great if you wanted to optimize the HSM operational costs. Our partnership with MYHSM closes this gap. Now OpenWay customers can go 100% cloud. And as a proof of our commitment to a future in the cloud, recently OpenWay was recognised as the Best Solution Provider for Payment Systems in the Cloud by Paytech."
Free Newsletter Sign-up