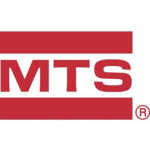 MTS Introduces CloudMTS
MTS has developed CloudMTS, its cloud service for large corporate clients. The combination of MTS' market-leading cloud platform, its own data centers and unrivalled network of backbone and urban channels allow customers to access complex computing and data storage cloud solutions with advanced disaster recovery options. The new services will be available throughout Russia.
In order to provide uninterrupted cloud services, MTS has invested in building a distributed cloud system, unified by its own communication channels. MTS has used VMware technologies for its cloud platform and has re-equipped its data centers in Moscow, Saint-Petersburg and Novosibirsk with the most advanced and secure data storage systems and servers. MTS intends to re-equip data centers in other cities in 2017 and enable the implementation of IaaS-Projects (Infrastructure as a Service), as well as new SaaS (Software as a Service) and PaaS (Platform as a Service) services, such as Big-Data-as-a-Service.
"By adopting cloud services, companies can achieve a threefold reduction in their IT infrastructure costs. With such clear economic savings, as well as the flexibility and simplicity of cloud management, we see great demand for our corporate cloud services. Our solutions are not only multi-faceted, with the option to integrate both IT and telecom services, but also guarantee a high level of security and reliability," says Vladimir Khrenkov, Director of the MTS Innovation Center, which is leading the development of #CloudMTS.
Vasyl Latsanych, Vice President for Strategy and Marketing, added: "The launch of #CloudMTS is yet another step in delivering on our digital strategy. MTS is poised to expand well beyond its original mobile service into the tech segments, including Big Data, financial and banking services, internet of things, OTT, systems integration and e-commerce".
MTS previously offered data center services under the colocation model, where companies installed their own equipment in MTS data centers. MTS also offers cloud computing services for small and mid-size businesses.
Free Newsletter Sign-up