InvestCloud enhances digital client experience for Portolani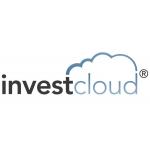 InvestCloud enhances digital client experience for Portolani
Portolani, an independent family office based in Belgium, has selected the InvestCloud digital document portal to enhance client communication capabilities and improve their overall digital client experience. The launch of the portal is also a growth celebration of Portolani's 10-year anniversary and a major enhancement to the overall Portolani platform.
Portolani serves high net worth and ultra-high net worth clientele with world-class investment management and financial planning capabilities. The family office offering supports wealthy families by lifting-out the financial complexities of managing multi-generational estates including bill payments, asset allocation, risk management, and estate planning. Portolani's growth strategy to create deeper client relationships through the client's communication channel of choice is quickly implemented by leveraging the InvestCloud Digital Applet Store, specifically the suite of document management and reporting capabilities.
The traditional paper approach to communicating with clients and their many generational relationships and financial partners on a paper-drive quarterly basis is no longer acceptable for most investors, especially the younger generational heirs. Portolani's approach with InvestCloud leverages the InvestCloud global digital warehouse so Portolani clients can communicate and access family and relationship documents globally in a secure, intuitive, Portolani branded portal without requiring the client to sign into an external document site. The InvestCloud integrated applet platform provides advisers and institutions an integrated experience with over 150 core applets fully customizable and unique to each client. The integrated digital applet platform brings portfolio analytics, market research, client relationships, and middle/back office capabilities into an integrated holistic experience for improved client communications, client management, and client automation.
Jan Langenus, Partner, Portolani commented: "We have been experiencing an increasing demand from our clients for technology solutions that address ease of communications and the InvestCloud document management applets will help us achieve this. Similarly, as a high net worth advisory firm, we need to know that we can access and react to information instantly, creating better value and greater efficiency for our customers. We've partnered with InvestCloud to help us retain clients and grow assets in the digital age.
Will Bailey, Executive Vice President, General Manager of Europe, added: "Portolani was looking for a solution that enhanced the integrity, quality, and security of its service and I am thrilled that they made the decision to partner with InvestCloud and our digital applet platform. High quality firms like Portolani are great partners and align well with our culture and corporate vision for quality and innovation as we expand our presence in the European market."
Free Newsletter Sign-up