Intuit QuickBooks First Time Holds Global QuickBooks Connect Outside of the US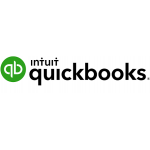 Intuit QuickBooks First Time Holds Global QuickBooks Connect Outside of the US
Intuit QuickBooks, the world's leading online accounting software, today kicked off QuickBooks Connect London, the company's flagship event that uniquely brings together its small business, self-employed, accountant and developer ecosystem in order to connect, learn and be inspired. It's the first time the event is being held outside the US, affirming Intuit's commitment to the UK, currently the fastest growing market for the company. Stops in Sydney, San Jose and Toronto are planned for later in the year.
QuickBooks now has more than 1.8 million online subscribers worldwide, including over 100,000 in the UK, and grew subscribers outside the US by 61 per cent in its second-quarter vs. the prior year. Dominic Allon, Vice President and Managing Director, Intuit Europe, will be sharing his plans for how the company will continue to grow in 2017 and beyond at QuickBooks Connect.
"Despite global uncertainty, the UK's small businesses, self-employed, accountants and developers are showing huge ambition," Allon said. "We have more than 1,000 determined individuals joining us at QuickBooks Connect because they are ready to take their business to the next level. We are making ongoing investment in this market to solve their unique needs and are committed to delivering exceptional experiences which will fuel a new era of success."
Those at QuickBooks Connect will be inspired by some of the UK's leading business personalities, including Lord Sugar and Mary Portas, who will share their insights and advice. Attendees also have the opportunity to go to over 50 workshops led by industry experts, covering everything from marketing to legal advice. Guests will also see the QuickBooks ecosystem come to life and learn more about the latest innovations designed to help them save time and make money. New enhancements unveiled for each of its key customer segments include:
For small businesses - QuickBooks now has a seamless integration with PayPal that lets users send an invoice from QuickBooks and accept payment from their customers through PayPal, helping them get paid two times faster. For those in the construction industry, QuickBooks automatically calculates Construction Industry Scheme deductions and creates custom reports based on the new requirements.
For the self-employed - QuickBooks Self-Employed added the ability to create and send invoices on the go, helping self-employed workers and freelancers save up to 12 hours a month managing their finances. Users can also automatically track mileage and categorise it as business or personal with a simple swipe, as well as easily untangle other business and personal expenses.
For accountants - QuickBooks Online Accountant continues to add new features that help accountants save time and grow their practice, including integration with QuickBooks Self-Employed and more practice management capabilities. Also, the new and improved Find-a-ProAdvisor directory allows small businesses to be 89% more successful by finding the perfect accountant for them.
For developers – QuickBooks is the platform of choice for developers looking to build innovative apps for the small business space. It offers a best in class developer experience with dedicated developer resources, a friction-free code environment and self-service support. Developers can now access sample code and test it out in under 15 minutes in the QuickBooks sandbox.
Allon continued: "The UK's entrepreneurs and accountants may feel like they are having to fight harder than ever to succeed, particularly with Brexit concerns and an imminent rise in business rates. We want to help level the playing field by bringing them together at this powerful event where they can learn from experts and each other. To have so many unique perspectives in one place is a special thing and we're looking forward to pushing the boundaries of what's possible for our attendees to help them not just survive, but thrive."
Free Newsletter Sign-up