INFINIDAT's InfiniBox Selected by Triple C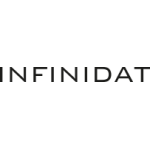 INFINIDAT's InfiniBox Selected by Triple C
Cloud
,
Storage
,
Infrastructure
INFINIDAT, a leading provider of enterprise data storage solutions, today announced that Triple C, Israel's leading cloud services provider, has replaced all of its production storage systems with the InfiniBox enterprise-proven data storage array. The implementation increases Triple C's storage volume to 3,300 terabytes, enabling the company to expand its operations and accelerate the transition of customers to the cloud while improving overall storage performance.
Triple C implemented InfiniBox storage arrays at two sites: the company's advanced facility in Petah Tikva and its secondary facility in Haifa. Customer data replication and backup is included at both facilities.
"INFINIDAT's storage solutions enable us to achieve significant financial savings, along with increased capacity to address dramatically expanding storage volumes and customers' availability requirements," said Erez Rozenbaum, director of cloud engineering at Triple C. "The major challenge for cloud-based storage is how to handle data at scale. With InfiniBox, we can meet the highest SLA business objectives set by the company for both private and public cloud services."
"InfiniBox is a perfect fit for cloud providers, as it provides high availability, performance, scale, and an aggressive total-cost-of-ownership," said Dan Shprung, vice president of European sales at INFINIDAT. "It is not surprising that a growing number of leading cloud service providers around the world have chosen INFINIDAT. Triple C has become one of a small number of state-of-the-art cloud service providers, gaining a competitive advantage over other global cloud providers."
Scalable to over 2PB of usable storage capacity in a single 19-inch/42U rack, InfiniBox offers 99.99999% availability and delivers ultra-high performance of up to one million IOPS. Reliability features include end-to-end data protection; triple redundant power and data paths; snapshots and replication; and hot swap upgrades. InfiniBox storage arrays are also extremely power-efficient, drawing a maximum of between 3-8KW at a full load. As a result of all its storage performance and efficiency capabilities, InfiniBox provides customers with an extremely low total cost of ownership.
Free Newsletter Sign-up