Homesite Insurance Will Leverage Majesco's Cloud P&C Platform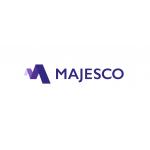 Homesite Insurance Will Leverage Majesco's Cloud P&C Platform
Cloud
,
Non-Financials
,
Insurance
Majesco, a provider of core insurance software, consulting and services for insurance business transformation, extended agreement to use the Majesco P&C Suite Cloud platform by Homesite Insurance, a wholly owned subsidiary of American Family Mutual Insurance Company. Homesite Insurance will use Majesco's multi-line cloud platform with ready to use content, including ISO ERC integrated content, for the commercial line of business.
Majesco Insurance Business Platform uses the Majesco P&C Suite in a cloud environment, private or public. It enables insurers from greenfields, start-ups, and incubators to established insurers focused on innovation and growth to rapidly accelerate their business strategies. Majesco's platform empowers insurers to act quickly on new business opportunities, introduce new products, enter new markets and capture market potential by providing an agile, innovative, scalable solution with game-changing speed to market results.
Majesco P&C Suite includes Policy, Billing, Claims, Rating and Underwriting Workbench. Majesco Policy is recognized as a market-leading solution and has pre-defined, integrated, and maintained ISO bureau content via Majesco Bureau and Content Services for all lines of business and states, enabling speed to market opportunities for insurance companies to introduce new products and reach new markets quickly and cost effectively to capture market share. Majesco has over 30 cloud customers.
"Majesco is a strategic partner and technology solution provider for Homesite's Small Commercial Property insurance unit (p/k/a AssureStart). We have successfully worked together with tangible benefits and value-add achieved through our collaboration," commented Peter Settel, EVP and CIO for Homesite. "Majesco's multi-line cloud platform aligns well within our overall Platform vision and architecture. As we continue into Homesite's next stage of growth across Personal and Commercial Lines, we view Majesco as a key partner and we expect to build upon our existing relationship."
"We are thrilled to partner with Homesite, an innovative and forward-thinking insurance company," commented Prateek Kumar, EVP of P&C for Majesco. "With the pace of change and disruption increasing in the insurance industry, Majesco is committed to provide an innovative cloud multi-line platform that offers insurers like Homesite the agility for new business models, the ability to innovate and introduce new products, services and channels, and the speed to capture and grow market opportunities. We look forward to deepening our long-term strategic partnership with Homesite through their expansion of business across personal and commercial lines."
Free Newsletter Sign-up