FHL Partners with Kyriba to Deliver Secure Cloud Treasury Solutions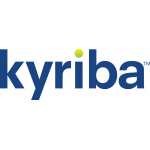 FHL Partners with Kyriba to Deliver Secure Cloud Treasury Solutions
Kyriba Corp., the global leader in cloud-based treasury, cash and risk management solutions, today announced a channel sales partnership with cloud solutions provider FHL (www.fhl.co.uk), the leading provider of NetSuite products in Europe and NetSuite's EMEA Partner of the Year 2017. FHL's 150+ NetSuite customers now have access to Kyriba's cloud-based solutions.
Security is a growing issue for treasury and finance professionals, just as accurate cash flow forecasting and the power to make strategic decisions at the CFO level are of high ranking priority, according to a recent benchmark survey from PwC.1 With Kyriba, FHL now delivers a suite of treasury management solutions to complement its NetSuite portfolio, helping finance professionals to effectively manage cashflow forecasting and operate more strategically in a secure cloud environment.
FHL, a UK-based cloud solutions provider, named NetSuite's EMEA Solution Provider Partner of The Year on six occasions – offers a range of services to its European clients such as consulting, planning and project management, solutions development and training.
"We are dedicated to providing our customers with 'best of breed' cloud solutions and are pleased to join forces with Kyriba," said Andrew Peddie, Managing Director of FHL. "Kyriba's world-leading cash management solution adds value to our NetSuite offering, helping organisations improve their cash visibility and better secure their assets."
Kyriba's treasury, cash and risk management solutions are delivered 100 percent in the cloud, and seamlessly integrate with NetSuite, providing NetSuite users with enhanced functionality, including strategic cash management, increased payments security, cash forecasting, bank reconciliation and automated financial management processing.
"As a premier NetSuite partner, FHL will be a fantastic advocate of Kyriba in the UK," said John Campbell, Managing Director of Kyriba in Northern Europe. "As a modular solution, Kyriba's and now FHL's clients benefit from the flexibility inherent in our modular, SaaS delivery-model. Customers can maximise the value of their spend by selecting and implementing the modules they require now, and then have the opportunity to add modules as their needs evolve."
Free Newsletter Sign-up