Fantastic Cloud Services Received ISO 27001 Certification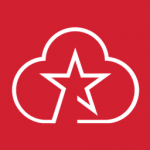 Fantastic Cloud Services Received ISO 27001 Certification
Leeds-based managed service provider, Fantastic Cloud Services (FCS), has been awarded the highly valued ISO 27001 certification after establishing international best practice in the Information Security Management Systems (ISMS) field.
ISMS is a systematic approach to managing sensitive company information so that it remains secure. It includes people, processes and IT systems by applying a risk management process.
It can help small, medium and large businesses in any sector keep information assets secure.
FCS specialises in protecting IT infrastructures and business-critical data. They provide support, back up and disaster recovery solutions to a number of regional and national private businesses as well as local government.
ISO 27001 helps companies manage the security of assets such as financial information, intellectual property, employee details or information entrusted by third parties, which was particularly pertinent to FCS.
The certification is not mandatory for cloud services companies, but FCS chose to implement the standard in order to benefit from the best practice it contains and to reassure customers and clients that its recommendations are being followed.
"Data security is such an infamous subject at the moment, and will no doubt become even more so in the future. ISMS standards are highly prestigious and demanded all over the world by organizations and consumers," said Sam Richardson. "It is not a compulsory certification, so this makes a very positive statement to current and prospective clients about the importance we place on security and management systems.
"The best practices for which the certification is awarded are reviewed each year and businesses have to demonstrate regularly that they are upholding the standards that underpin the ISO."
FCS were recently accepted on to the government's G-Cloud7 procurement platform, adding further credibility to the industry-leading services they provide. This announcement came just weeks after winning their first public sector contract with Wealden District Council in October 2015.
"We are only 12 months old as company," added Richardson. "In this business two things matter: knowledge and credibility. We know we can offer managed services on a par with anyone, but credibility is tough for a young business, so we've been delighted with the rapid progress we've made in this area."
Free Newsletter Sign-up