Easily Retrievable Powerful Data and Insights Available with eVestment iPhone App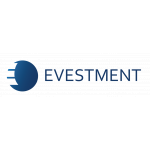 Easily Retrievable Powerful Data and Insights Available with eVestment iPhone App
To maximize opportunities and have more productive client conversations, institutional investment professionals need easy-to-use data on-the-go – to respond to questions during meetings, for quick look ups while on the road or to access real-time information at a trade show or industry event, among other scenarios. eVestment, the global leader in institutional investment data and analytics, is meeting that need with the company's new eVestment iPhone app.
The iPhone app pulls from eVestment's SaaS-based Analytics platform andallows users to see and use high-level summaries, charts and graphshighlighting comprehensive research, competitive analysis and due diligence across traditional long-only and hedge fund investment vehicles. The app is available free in the Apple App Store for all users with an existing eVestment Analytics subscription.
"Smartphones have changed how business people consume and retrieve data: they expect information to be easily accessible, easy to use anywhere and anytime and on their device of choice," said eVestment Co-Founder and Chief Operating Officer Matt Crisp. "By exposing key elements of eVestment's rich data and analytics capabilities via our iPhone app, we are continuing to meet our clients' needs, which in turn helps them grow their business."
Key features of the app include:
The ability to search for investment products/strategies and other key Analytics data with a variety of filters, including product type and name;
Access to activity summary dashboards and other easy-to-read charts and tables for maximum utility on the smaller iPhone screen;
Ability to sync activity with other eVestment SaaS-based solutions as well as the eVestment iPad app, including showing recent products viewed across all platforms and transferral of any custom universes created.
eVestment regularly gathers feedback to ensure the company's solutions meet client needs how, where and when they are needed. This new iPhone app is the latest effort to make eVestment's data and analytics insights useful for an increasingly mobile client base.
The app builds on and enhances other eVestment product improvements and extensions, like the recently released eVestment Sales Dashboard, which presents key data from the eVestment platform in an easily consumable format for clients who only require the highest level eVestment data to maximize their effectiveness in meetings and sales presentations.
Free Newsletter Sign-up