Currencycloud Powers APAC Expansion for Digital Enterprises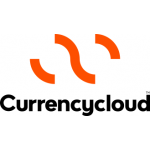 Currencycloud Powers APAC Expansion for Digital Enterprises
Currencycloud will be supporting digital enterprises to set their sights beyond Europe, with the introduction of six new local payout countries in APAC to its platform.
Clients building digital platforms will be able to integrate low cost and predictable local payments in Hong Kong Dollar (HKD), Singapore Dollar (SGD), Thai Baht (THB), Chinese Yuan (CNY), Australian Dollar (AUD) and Indian Rupee (INR). By connecting directly into the local clearing systems, Currencycloud enables clients to bypass the costly and opaque correspondent banking network, while also taking advantage of wholesale FX rates to deliver innovative solutions to their end customers. These new capabilities will be rolled out over the next three months starting with Hong Kong and Singapore.
APAC is the world's fastest growing economic region, bringing enormous opportunity for businesses to expand their horizons to include this market. The ability to move money seamlessly across borders plays a vital role in allowing these firms to scale, and take advantage of the full potential of the digital economy.
Currencycloud's move to offer these new currencies will provide fast-growth companies from across the globe with the tools they need to embrace opportunities across APAC, helping them to side step the challenges that often arise with entering new markets. The infinitely flexible API solution enables clients to manage the complexity of global payments with one connection.
Todd Latham, CMO Currencycloud says: "We are witnessing an exciting era, with the emergence of a new cohort of dynamic digital based offerings. Traditional financial services offerings risk slowing this wave of innovation, due to their limited capability and flexibility. By connecting new applications to Currencycloud, innovators can bring their ideas to market quickly and seamlessly, and we will deal with the complexities of the global banking system in the background. This move into Asia makes it easier for our customers to access low cost payments in the fastest growing economies in the world."
Free Newsletter Sign-up